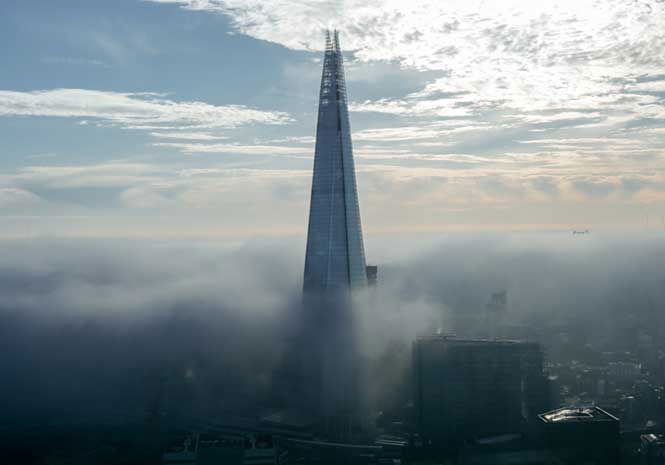 THE middle of January, the worst should now be over?
The most likely day to file for divorce in the UK is the first working Monday of the year; January 8 this time around so thankfully behind us.
The worst of the Christmas excesses are a fading memory though the waistline may be a problem for a few weeks yet.
On average Britons put on eight pounds of pure fat over the holidays, hence the crash diets and the frenetic rush to the gyms.
Though some do sponsored diets or give up alcohol for January in support of charity and longevity.
Neither is a bad objective to bolster at any time.
The weather is awful, dull as dishwater with grey low clouds and London's Shard losing its point, vanished in the cloud.
The world resumes its apparent spin.
News flows in from everywhere again as the seasonal truce by the various channels breaks down and the strikes, politics and politicians resume their debates up and down the land. Especially in the ever multiplying Parliaments, journalists and broadcasters return from holiday breaks, along with other media folk fortunate enough to have got some seasonal time off.
Once again we can appreciate just how awful things are everywhere else as the images of the wars, disasters and pestilences flicker and flow across the living room floors up and down the country.
Now upon us it seems is the traditional and annual influenza crises, perhaps anticipated by many will be further Sterling crises, less appreciated though as inevitable are the bills to be paid for the good times.
The New Year hangover is underway and a fact of life.
Last week London and parts of the UK endured the return to work accompanied by strikes by the staff of several of the disparate train operating companies.
They did not affect most of the country but added to the mild irritation and challenge of getting back to work. To be honest even the TV crews got bored with trying to whip up some Vox Populi from taciturn commuters, whose enthusiasm even for angst appeared in part exhausted by perhaps one last mince pie.
On the other hand, the TV channels are all launching new programmes and entertainments. A positive reason to curl up at home on the sofa and enjoy.
What with my own dietary watch and no alcohol the wine bar is off limits; things can only get better.
• Nick, writer of the Monday Morning blog, was a piece of the 'luggage' of expat parents in his youth but has based himself in London; limpet-like, for most of the last four decades working in global media.