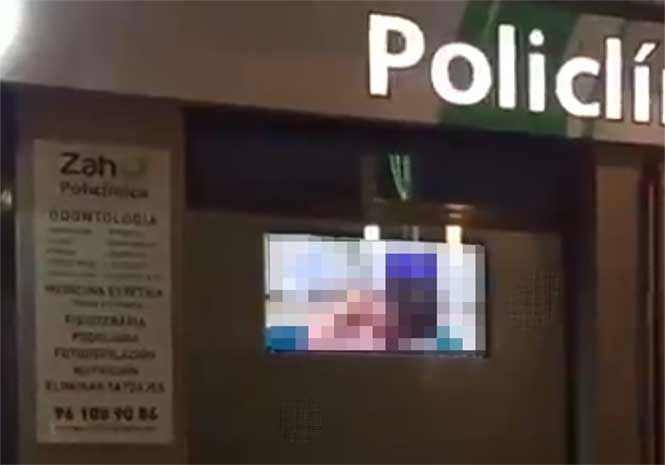 BOSSES of a dental clinic in Valencia, Spain have been left red-faced after a video display in their clinic window was hacked to show porn.
The incident happened in Alacuás and images have since gone viral on YouTube and Twitter.
Owners of the clinic, located on Avenida de Ausias March, have apologised "for any offence caused by the video", and say they are working to clarify the facts and will try to prevent their network from being hacked again.
It is believed that those responsible used an app on a mobile phone to control the content that appeared on the Smart TV screen.