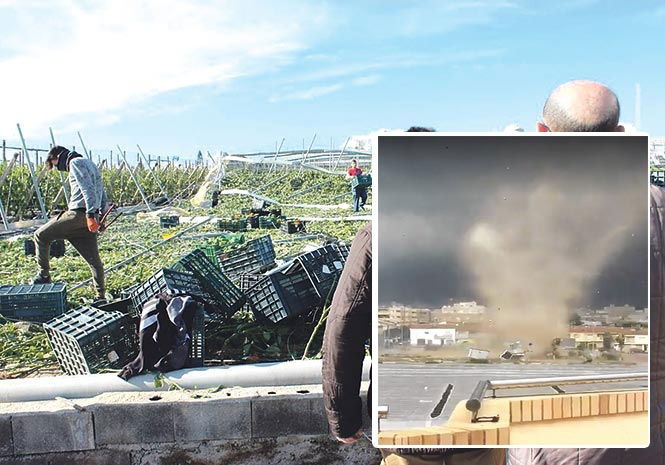 SEVERAL tornadoes tore through hundreds of hectares of greenhouses over the weekend. El Ejido mayor Francisco Gongora says the damage could be as much as €40 million.  
The first priority is to estimate the damages and help affected farmers and companies file insurance claims, he said.  
There were no injuries reported after Saturday's surprise tornadoes, which were captured on film destroying warehouses, scrap yards and farmland. But the long term economic impact could be catastrophic, warned the Agricultural Association of Farmers (Asaja) in Almeria. 
Local president, Francisco Vargas said at least 200 hectares of greenhouses were affected. 
Many farmers will spend months restoring their properties, losing valuable time while waiting even longer on insurance payouts, he said.  
The damage was concentrated almost entirely in the rural areas of Balerma, Matagorda, El Ejido and Guardias Viejas. 
Sub-delegate of the national government in Almeria, Andres Garcia Lorca, toured some of the devastation on Saturday afternoon and pledged Madrid's support for the affected farmers.