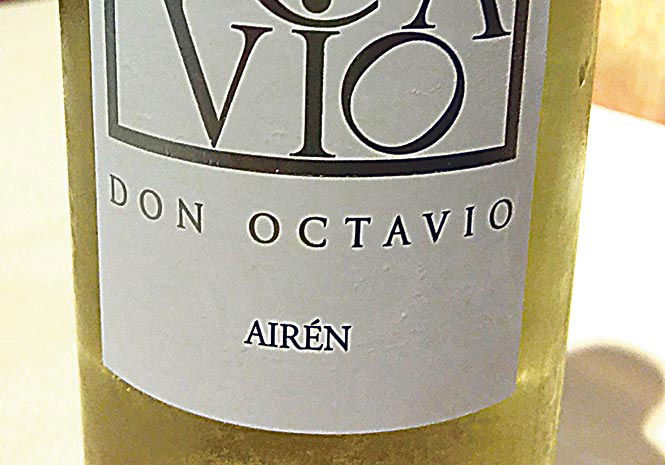 AIRÉN, an old Iberian white grape, represents about 30 per cent of all Spanish varieties and is the world's third most grown.
Unknown to many and predominantly grown in the south, central and western regions of Spain, its production is now declining and being replaced with red varieties including Tempranillo.
The grapes – late to bud and ripen and very resistant to drought and diseases – are perfectly adapted to the harsh arid climate of La Mancha with its calcareous soils and vineyards 700m above sea level.
Airén is also known under the many synonyms, including Aidén, Blancon, Forcallada, Forcallat blanca, Forcayat, Laeren del Rey, Layren, Manchega, Mantuo Laeren and Valdepenera blanca.
A relatively neutral taste and flavour and high acidity has made Airén the production choice for alcohol used as the base for Brandy, thus limiting its use to develop blended or varietal wines. 
Additionally due to processes used including fermentation in terracotta vats, Airén wines do not always receive favourable publicity. 
In general, Airén wines are characterised by a pallid colour with yellow iridescences and an alcoholic content of about 12 – 14 per cent making it quite pleasant and easy to drink, with mature fruit scents including banana, pineapple or grapefruit.
To get the best out of it, pair Airén wine with grilled sardines with green pepper, garlic prawns or something spicy.
Better label Airén wines including Castillo del Moro;  Sendas del Rey by Felix Solis and Don Octavio by Bodegas Villarrobledo are priced €4 – €6, though some can be found for just over €1.
Happy tasting.