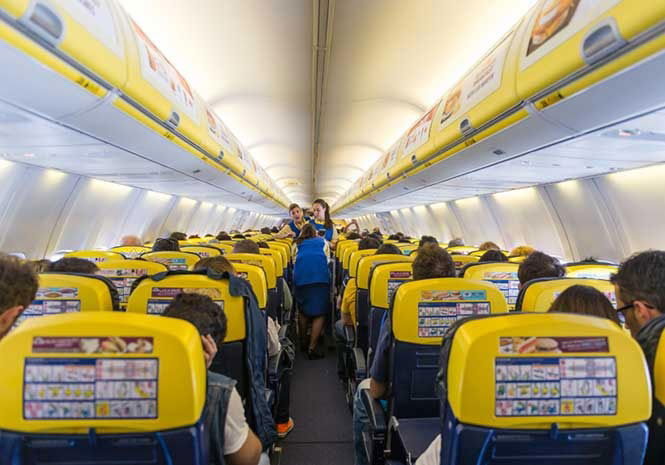 THE crew of a Ryanair flight from the Costa Blanca to Ireland requested an emergency landing after a couple of passengers displayed an 'aggressive attitude' on the aircraft.
Officers from Spain's Guardia Civil met flight FR7063 from Alicante to Dublin as it touched down at Santander-Seve Ballesteros airport and escorted two  passengers from the aircraft.
The plane landed in Santander at 4pm and the couple were removed from the flight and told they could face charges of violating air safety laws.
Airport operator Aena said the aircraft took off again at 5pm and continued its journey with 'total normality.'
A passenger on the flight took to Twitter to praise the Ryanair crew for the 'professional' way they handled the situation.
Hello @Ryanair your crew did a very professional & impressive job with a violent & abusive woman on the Alicante – Dublin flight today #rarepraise ?????? pilot did a good job landing in fog too #dublinairport #ryanair

— Kevin Keane (@wecyclesouth) January 10, 2018