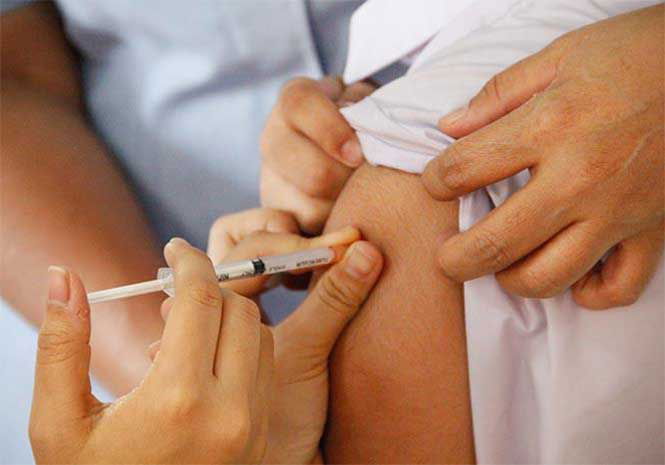 THE number of people suffering from flu in the south of Spain has already exceeded last winter's numbers, but almost 500 extra health staff have been taken on to cope with the epidemic.
In the last week of December 2017 more than 188 cases per 100,000 inhabitants were reported in Andalucia surpassing the 181 cases in the second week of January 2017.
And the numbers are expected to continue rising with a peak expected, nationally, in the third and fourth weeks of January.
CONTINUE READING BELOW: Do you have flu? What should I do to help feel better? When should you see a doctor?
According to the Junta's Ministry of Health, the increase in emergencies is up 25% in many health centres and hospitals across Andalucia.
The day with the highest number of consultations was on December 27, when the increase was 48%.
But the Ministry points out that only 9.5% of patients have required admission, a similar percentage to the rest of the year.
In the month of December, the increase in hospital emergencies was up 7.4% compared to the same month of the previous year.
And the 061 co-ordinatiion centres for health emergencies say they have managed a total of 124,908 requests for assistance in the month of December 2017, of which 16% are related to catarrhal or flu symptoms.
The increase in cases is up 13.5% compared to December 2016.
The Ministry of Health in Andalucia has hired 438 extra professionals to reinforce the staffing of health centres to give the best response to the increase in demand.
Health professionals say you can often treat the flu without seeing your doctor and should normally begin to feel better in about a week.
Flu symptoms come on very quickly and can include:
• A sudden fever – a temperature of 38C or above
• Aching body
• Feeling tired or exhausted
• Dry, chesty cough
• Sore throat
• Headache
• Difficulty sleeping
• Loss of appetite
• Diarrhoea or tummy pain
• Nausea and being sick
The symptoms are similar for children, but they can also get pain in their ear and appear less active.
What should I do to help feel better?
To help you get better more quickly health professionals recommend:
• Rest and sleep
• Keep warm
• Take paracetamol or ibuprofen to lower your temperature and treat aches and pains
• Drink plenty of water to avoid dehydration
A pharmacist can often give treatment advice and recommend flu remedies.
But be careful not to use them if you're taking paracetamol and ibuprofen tablets as it's easy to take more than the recommended dose.
When should you see a doctor?
You should consider seeing your doctor if:
• You're 65 years of age or over
• You're pregnant
• You have a long-term medical condition – such as diabetes, heart disease, lung disease, kidney disease or a neurological disease
• You have a weakened immune system – for example, because you're having chemotherapy or have HIV
• You develop chest pain, shortness of breath or difficulty breathing, or start coughing up blood
• Your symptoms are getting worse over time or haven't improved after a week
In these situations, you may need medication to treat or prevent complications of flu.
Your doctor may recommend taking antiviral medicine to reduce your symptoms and help you recover more quickly.