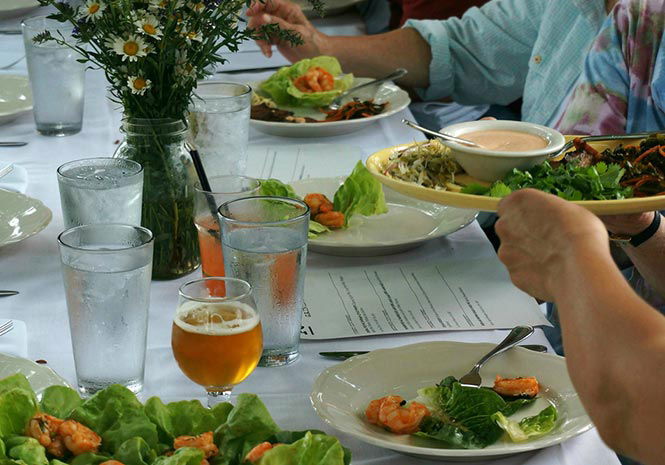 WELL that's that lot over for another year. Christmas and New Year's Eve done.
I went to the UK for Christmas. Was it uneventful? What do you think? The BA flight out was absolutely fine.  They put a big label on my wheelchair saying, 'return to aircraft door on arrival.' Did they? Of course not and it finished up going to the baggage reclaim. I had a bit of a moan but there's no point. It's nothing to do with BA – it's the ground staff and they do as they wish.
We then went to the 4-star quaint pub/hotel I had booked. Well, the only four stars I saw were through the hole in the roof! I walked in the room and knew instantly we had a problem. The girl that was checking us in didn't know anything about the rooms as I'd asked for a room with disabled access. 
She was just the barmaid and was helping out as the manageress wasn't there. So in steps my daughter, who has become very protective of her 'rents in recent years, and demands to see the manageress.  When the boss finally appears Dr S explains the room is totally unsuitable for a disabled person and, on top of that, the room is really shabby.  The boss, who was nice and polite, agreed and said, 'I suggest you find somewhere else to stay!'  
So there we were – Christmas Eve and there's no room at the inn!  Sound like a familiar story?  There was nothing else to do but go last-minute shopping for food, pressies and now a hotel room.  
As luck would have it, the extraordinarily expensive, beautiful hotel just down the road we had originally discounted due to the horrendous price, had had a cancellation.  So our budget trip turned into an expensive but luxurious outing and a good time was had by all. 
One thing I did find strange was that on Christmas Eve the only food choice at this fabulous hotel was either a £75 per head five-course dinner or nothing!  No room service – literally nothing – which I thought was a bit out of order.  Anyway I'm not one to complain, as you know, plus it was the season of goodwill or maybe it was Mrs S dragging me out of reception that stopped me screaming the place down. How can anyone think a five- course dinner or nothing is acceptable?  
So here we are in 2018.  My New Year resolution suggested by Mrs S is to moan less.  Yeah right 'o let's see how we go with that one!