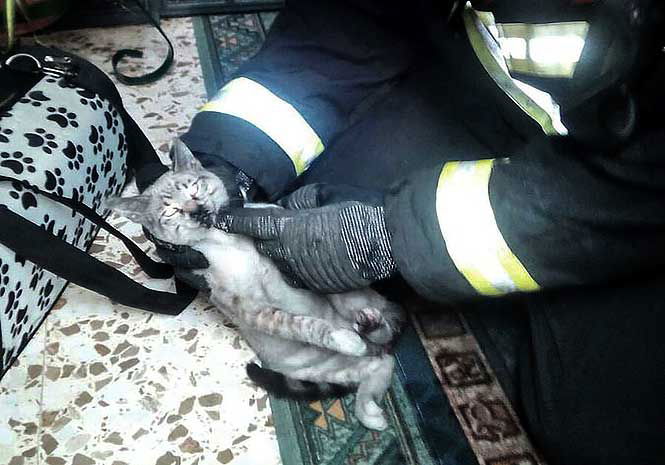 TWO cats are counting their lives after firemen saved them from a house fire in southern Spain.
The felines, suffering from smoke inhalation, were rescued and revived by the firefighters in Alajarafe in Sevilla province in Andalucia.
Both cats are now doing well after the blaze that caused material damage to the home.