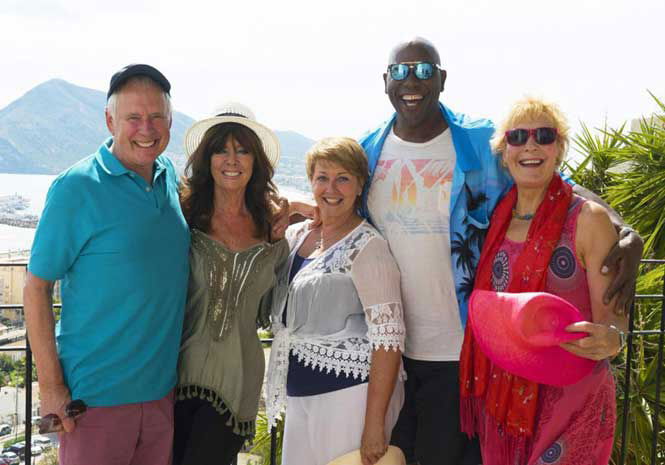 FIVE celebrities have banded together to sample life on Spain's Costa Blanca as part of a new TV reality series Costa del Celebrity.
They will be following in the footsteps of over five million Brits who travel every year to the Costa Blanca, the UK's favourite holiday destination.
The four one-hour programmes will see Anne Diamond reuniting with her old presenting partner Nick Owen.
Celebrity chef and TV presenter Ainsley Harriott, who started his career on Anne and Nick's show, will be joining them,
As will politician's wife and TV personality Christine Hamilton and 'Allo Allo' actress Vicki Michelle.
Like so many holidaymakers they will be staying in a villa as their base and setting off to soak up all the country has to offer.
Each of them is looking for something different from their holiday so there will be plenty of variety; Nick loves a bit of history, whilst Ainsley wants to rekindle his love for Spanish food.
Along the way the five celebrities visit Benidorm, Valencia and Madrid, sampling some local culture in the form of winemaking and flamenco lessons, history – in a visit to find the Holy Grail and food, as they learn paella from a local and cook seafood by the sea.
The first programme aired last week and the remainder of the series can be seen on Channel 5 on Fridays at 8pm (UK time).