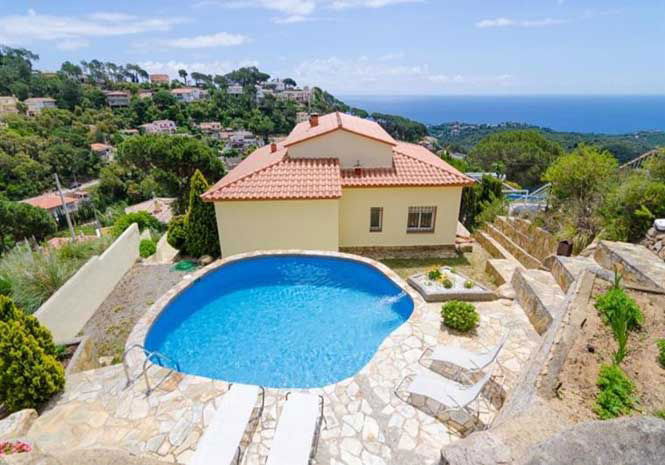 AS people start to think about booking their summer holidays, here's how you can grab a bargain on one of Spain's Costas, even in the school summer holidays.
With a little research and flexibility, you can bag a bargain beach holiday this summer for 60% cheaper than peak season rates.
If you don't fancy the insane pre-dawn dash for a sun lounger or battling for the bacon at the hotel buffet, then private properties can offer space and freedom for groups of friends or families especially with children.
The budget travel sweet spot is the "shoulder season". Shoulder season is the time between high season and low season when the weather is still good, the crowds have thinned out, tourist attractions and amenities are still open, but travel and accommodation prices have dropped.
According to travel analysts at Spain-Holiday.com, their latest travel trends report "Holiday Rental Prices Report – Summer 2018" indicate that booking a Spanish beach holiday in June or September can save you an average of up to nearly 60% off peak travel rates.
Here are the four top tips how to get a Spanish summer holiday in the sun for less:
1. Taking the sting out of the school holiday peak rates
The first rule for booking a budget beach break is normally to avoid travelling in the school holidays. However, if you have school-age children, then holidaying during those pricey summer school holidays is unavoidable.
However, the latest travel trend report from Spain-Holiday.com shows that even during the high season school summer holidays in July and August, there are still savings to be made of up to 32% off peak travel rates on the Spanish Costas.
Jannich Petersen COO of Spain-Holiday.com recommends:
"If you can be flexible on destination, there are some great deals on family-friendly beach holiday rental properties, such as on the Costa Dorada, where a week's stay at the very beginning or end of the school holidays can be found for an average 32% off peak travel rates."
For example, a 2-bedroom apartment situated just 700m from the beach in L'Estartit on the Costa Brava costs £107 per night at the beginning of August. The last week of August – still in the school holiday period – the price drops by 53% to just £51 per night.
2. Book early
Early January is the time to book your summer holiday or at the very least to be thinking about it and finalising your arrangements before end of February.  Families with school-aged children already know the dates that you can go away, so the sooner you narrow down your choice of location, you will have the best pick of properties at the best price.
3. Timing is everything
The off-season traveller often sees the best of a destination.  With the high season crowds thinning out, cheaper flights and better deals to be found on accommodation.
Flexible travel dates can reap the biggest bargains. Just one week either side of peak of high season can see prices drop by an average of up to 13%. Two weeks either side of the peak of high season and those savings go up to an average of 32%.
"The difference of a couple of weeks either side of peak season, and just a few degrees in temperature can add up to as much as 60% savings on average", advises Jannich Petersen, COO Spain-Holiday.com.
Hotels, hostels, B&B and holiday rental apartments including Airbnb all tend to increase their prices during the most desirable travel periods. For example, a 2-bedroom apartment that sleeps 4 in Salou, on the Costa Dorada costs £222 per night at the beginning of August. In late September, it is only £58 per night, offering a saving of more than 70% with average temperatures in Salou just a few degrees cooler in September than August.
4. Look further afield
Peak season shifts depending on location. The Costa Blanca is one of Spain's beach destination hotspots and the price reflects this with an average peak travel rate of over £880 for a week's accommodation in high season.  However, looking slightly further afield, at the neighbouring Costa Calida, which accommodation is on average 22 percent cheaper.
It's not just apartments that offer discounts.  Great savings can also be found on villas with private pool.  For example, one week's stay at Villa Victoria – a 4-bedroom villa with private pool in Lloret de Mar on the Costa Brava – costs £2,190 at the height of the summer in early August, but you can save over £800 travelling just a few weeks later in the last week of August (still in high season) when the price drops to £1,375 for a week's stay.
• Spain-Holiday.com is the leading holiday rental website for beach holidays in Spain with more than 12,000 self-catering properties in mainland Spain, the Balearic Islands, and the Canary Islands.