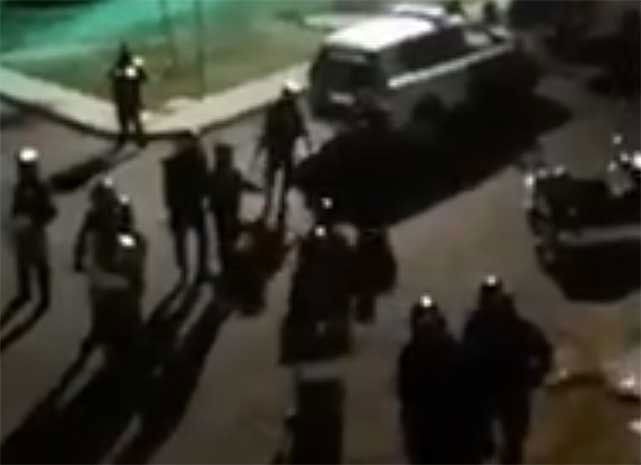 A HUGE street fight has left two dead and five people injured, one seriously, after a pitched battle that lasted several hours in Coin, a town popular with British expats, near Malaga on the Costa del Sol.
Reinforcement Guardia Civil officers from outlying areas were brought in following the fight between two rival clans that went on for several hours in the La Fuensanta neighbourhood.
Sources claimed it took almost four hours to calm the situation between the two groups, described as of Romani ethnicity, after the bloody confrontation involving knives, clubs and sticks.
The 112 Andalucia emergency control centre began to receive numerous calls at 5pm warning that there was a massive confrontation in which bladed weapons were being used. It mobilised 061 health personnel of 061, Local Police, Civil Guard and firemen as at least one vehicle least one vehicle had been set on fire.
The deceased were both males. One died in the town and the other on arrival at the Guadalhource Hospital. Both had suffered stab wounds.
Large numbers of police officers have remained in the area overnight amid fears that further violence could erupt as tensions remained high
As yet, no arrests have been made.
? #VÍDEO Momentos de #tensión y #enfrentamientos entre los #agentes de la #GuardiaCivil y #vecinos de la barriada de La Fuensanta de #Coín (#Málaga) tras la #pelea en la que han muerto apuñalados dos hermanos. pic.twitter.com/Mw2cKIBuvI

— Jesús Navarro (@JesusNavarro) January 5, 2018



? #ÚltimaHora #Urgente #VÍDEO #EXCLUSIVA Así se inició la #pelea multitudinaria en #Coín (#Málaga) en la que han muerto #apuñalados dos hermanos y otras dos personas han resultado heridas. pic.twitter.com/s3WSGwqdxn

— Jesús Navarro (@JesusNavarro) January 4, 2018
#despliegue en el municipio. pic.twitter.com/u1lBzKGIkR
— Jesús Navarro (@JesusNavarro) January 5, 2018