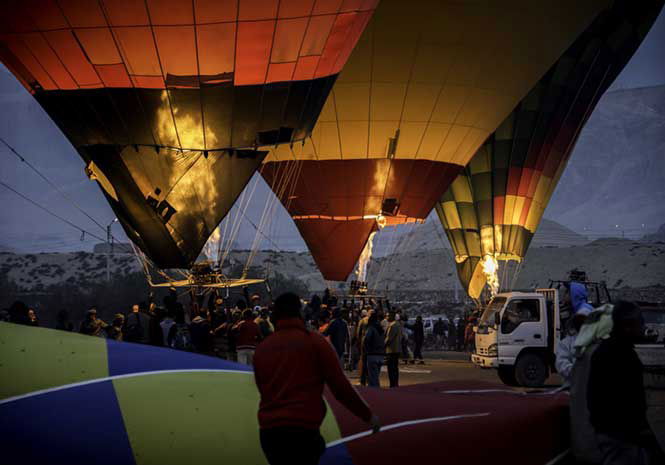 A SIGHTSEEING hot balloon has crash landed in Luxor, Egypt killing one person and leaving 12 other people injured.
Egyptian officials claim it was blown off course by strong winds.
A 36-year-old South African woman died in the crash landing and 12 people were injured including four tourists from Spain.
Of the 12 injured, two are in a serious condition and are being treated at Luxor International Hospital.
It is not the first fatal hot air balloon accident in the country. In 2013, UK nationals were among 19 people that were killed when their balloon caught fire following a gas leak.
Since an accident in 2016 in which 22 Chinese tourists were injured in a crash landing balloon rides have been monitored by cameras and banned from flying above 2,000 metres (6,560 feet).