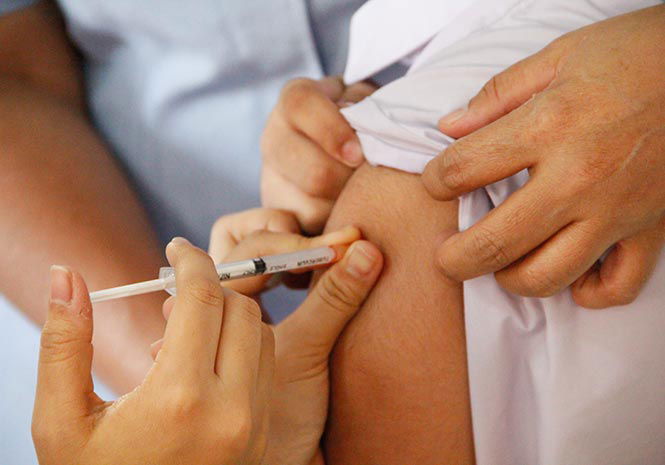 MURCIA is facing a health crisis as medical services struggle to cope with the huge spike in flu cases, according to reports.
The number of cases in the Murcia region reportedly hit nearly ten times the level officially required to be classed as an epidemic earlier this week.
The Director General of Health Assistance at the Murcian Health Service, Roque Martinez, reportedly said the service is "in a critical situation", due to the sudden influx of patients.
Extra staff have been brought in to deal with the additional flu cases, which have come at a bad time for staffing levels, during the festive season.
According to Spanish media, 1,027 cases were reported in Murcia between December 18 and 24, followed by some 3,765 diagnoses between December 25 and 31. And on Tuesday alone, 1,461 cases were reported by the regional health service.
Spain is hit by winter flu most years, but this year appears to be particularly bad. Last week, a national epidemic was declared, with 55 cases being reported per 100,000 people.
During the worst week last year, 230 cases were reported per 100,000. Tuesday's figures account for 500 cases per 100,000.
Last week, Euro Weekly News reported that the figures are expected to spike at the end of January.
More than a hundred extra personnel have been drafted into Virgen de la Arrixaca; Santa Lucia; Reina Sofia and Morales Meseguer hospitals.
Hospital emergency departments in the region have also recorded a huge spike in patient numbers, according to reports, which also suggest some operations have been cancelled.
Emergency departments handled over 50% more patients than they would on an average day on Tuesday, though bank holidays will also have increased numbers.
Free vaccinations are available for all at risk groups. Those who are not eligible can purchase jabs cheaply over the counter at pharmacies.