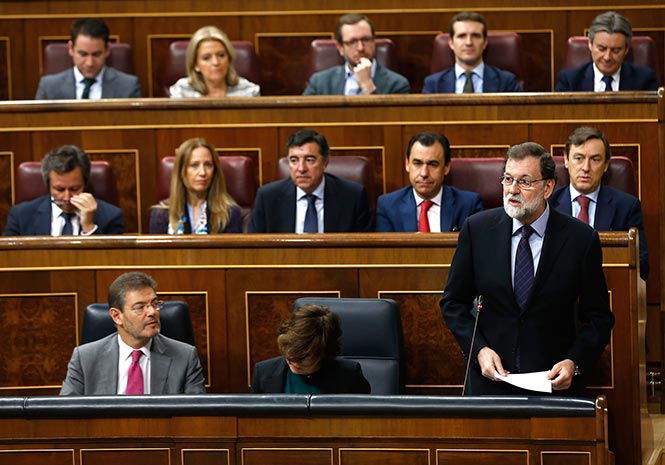 THE Group of States against Corruption (GRECO,) the Council of Europe's anti-corruption monitoring body is highly critical of Spain.
In a report published last Wednesday, it released information which was gathered between 2014 and 2016 concerning Spain's compliance with its recommendations to prevent and combat corruption in respect of members of parliament, judges and prosecutors.
Officials from Iceland and Italy were appointed by the 49 country strong group (48 from Europe plus the USA) to review the achievements of the Spanish government and the report concludes there has been limited progress in Spain in complying with its recommendations and that the country's level of compliance remains "globally unsatisfactory".
Spain has not yet fully implemented any of the eleven recommendations GRECO issued in 2013. Seven recommendations have been partly implemented and four have not been implemented at all.
The report states that with respect to parliamentarians, several recommendations await implementation including the adoption of a code of conduct in both Houses and a thorough review of the financial disclosure regime.
It notes however that there has been some progress as a draft on lobbying seems to be underway, which is a step forward to enhance transparency on how parliamentarians engage with lobbyists and other parties.
It is more complimentary about the high quality of the judiciary and the prosecutorial service in Spain and welcomes the reflection process underway to issue a national justice strategy and to increase the independence and the efficiency of the judiciary.
As part of the non-compliance procedure in respect of Spain, GRECO's President, Marin Mrčela, has sent a letter to the authorities here calling for determined action to be taken with a view to achieving tangible progress as soon as possible and requesting that they report back on the implementation of the recommendations no later than December 21, 2018.