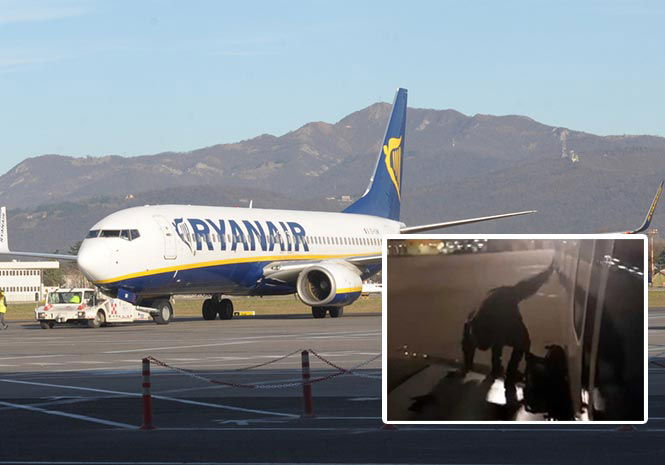 THE Ryanair passenger who made an unconventional exit via the emergency door and wing could be hit with a fine of over €40,000.
But it has since emerged that the man initially named as 'Victor' – described as balding – may not be able to pay up because he is homeless.
The 57-year-old Pole, who is actually called Romuald Grazyk, said: "I'm going via the wing", before activating the emergency exit as the delayed plane sat on Malaga's runway.
His last known address was reportedly a homeless hostel in Malaga, though he may not have lived there for a year, according to The Daily Telegraph.
The paper adds that authorities may have trouble contacting him when they decide on a fine, since Mr Grazyk did not supply a mobile phone number.
The video of his antics have since gone viral, but he could now pay heavily for his early exit. Reports suggests the fine could be between €40,000 and €45,000.
Flight FR8164 from London Stansted had already been delayed by one and a half hours without explanation when he made his impatient exit.
He has since claimed he was worried about having an asthma attack, which led to him perching on the plane's wing.
Ground staff later ordered him to return to his seat.
Fellow passenger Raj Mistry reportedly said: "He told me he suffers from asthma. He got up all of a sudden and decided to leave. I don't blame him.
"If a plane is at a standstill for over 30 minutes and you have no freedom and a health condition, you are bound to do something."
Speaking to the Euro Weekly News earlier this week, a Ryanair spokesman said: "This airport security breach occurred after landing in Malaga airport yesterday (January 1).
"Malaga airport police immediately arrested the passenger in question and since this was a breach of Spanish safety and security regulations, it is being dealt with by the Spanish authorities."