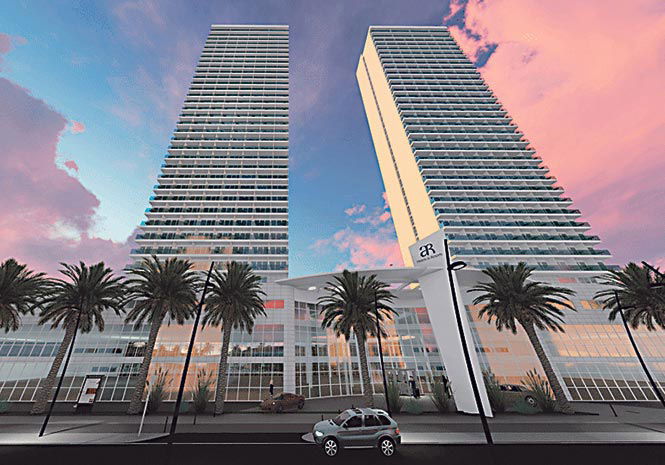 A GIANT €35 million hotel is to be built near La Fossa beach, Calpe, dominating the skyline as the area's tallest building. 
According to Spanish media reports, the twin-towered hotel will have over 600 rooms (including 14 suites), across 30 floors. 
It is likely to exceed the height of the Suitopia hotel, but will reportedly match it at the very least.
AR Hotels & Resorts have announced the four-star project, which it says will provide 2,000 jobs for the local area, while building work continues for three years. 
Once complete, it is expected to create 1,000 full-time jobs. 
The building will have 14 convention rooms as well as a garden and pool.  
The company are hoping to pick up custom throughout the year, regardless of the season, through business conventions. 
Calpe's local authority incentivise the building of four and five star hotels in the area. 
The award-winning chain manages five hotels and 17 tourist apartment complexes, according to Spanish media. 
Calpe already has some 13 hotels – according to the popular website booking. com – which will compete with the new hotel. Its name is not yet known.