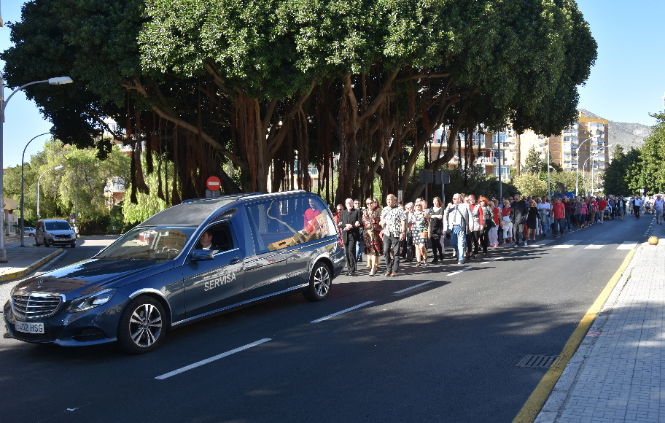 HUNDREDS of friends and family gathered to celebrate the life of legendary international performer Bunny Lane.
It comes after the beloved comedian and actor – real name Barry Lane Hickey – last week died aged 75.
Many of the attendees, including Bunny's husband and partner of 32 years Phil, his sister Patricia and brother-in-law Gerry, assembled outside the former Bunny's Bar prior to today's service.
And as the funeral cortege moved down the hill to the Virgen del Carmen church onlookers could be heard applauding from nearby terraces.
The emotional but upbeat service, featuring a eulogy from retired cabaret artist and friend Iain Maxstead, culminated in a standing ovation as Petula Clark's The Show is Over played to spark smiles and tears throughout the crowd.
See the January 11 issue of the Euro Weekly News for more on Bunny's funeral, including photos and quotes from those close to him.