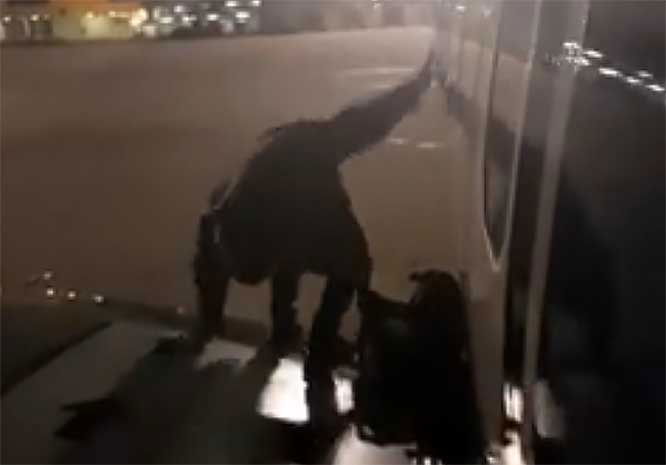 AN impatient Ryanair passenger shocked other fliers when he decided to leave his delayed flight by opening an emergency exit and climbing out onto the wing of the plane.
Flight FR8164, had left London Stansted airport almost an hour late and was then kept waiting on the tarmac on landing at Malaga's Costa del Sol airport for another 30 minutes without explanation.
The balding, 57-year-old, believed to be of Polish nationality tired of the wait and shocked other passengers by announcing he was going to open an emergency exit and climb out onto the wing.
Ground staff ordered him back onto the plane and he was held until Guardia Civil officers arrived.
Fellow passenger Fernando Del Valle Villalobos, who filmed the video that was uploaded to social media said it was 'surreal.'
"He was sat on the wing for quite a while until the crew managed to get him back inside."
Speaking to the Euro Weekly News tonight a Ryanair spokesman said, "This airport security breach occurred after landing in Malaga airport yesterday (January 1).
"Malaga airport police immediately arrested the passenger in question and since this was a breach of Spanish safety and security regulations, it is being dealt with by the Spanish authorities."