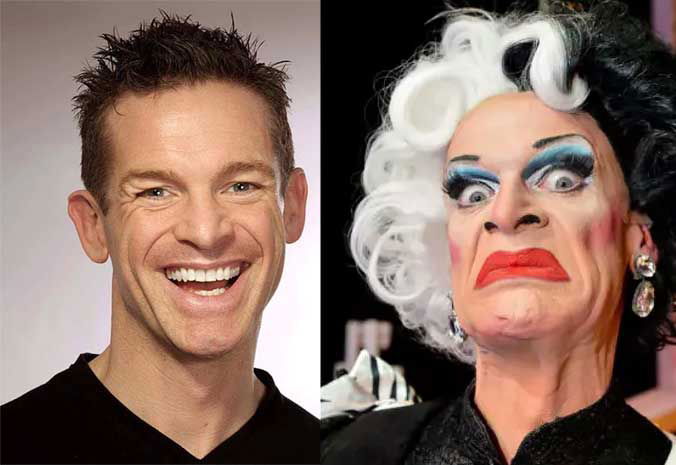 AFTER a record-breaking season on the Costa del Sol, Guapatini – the Contessa of the Costas – is now playing pantomime in the UK.
Comedy drag entertainer, Paul Burnham, has swapped sunny Spain for five weeks of festive fun in the chilly North East of England to play Baroness Hardup in Cinderalla at the Forum Theatre in Billingham which runs until January 7.
In an hilarious message to friends and fans in Spain from her theatre dressing room, Guapatini said, "It's the time of year when we should think about the less fortunate people… like people from Bradford for example."
Paul's drag creation "The Contessa Guapatini" is only four-years-old but it has taken off like a sequinned rocket on the Costa del Sol. He is already the most sought-after live singing comedy drag entertainer on the coast.
Forty-five-year-old Paul moved to Spain six-years-ago and has featured in Channel 4's fly-on-the-wall documentary "New Life In The Sun". He lives in Fuengirola.
At the age of just five, Paul made up his mind to become an actor – a career that has already spanned more than 30 years.
He has played lead roles in West End musicals Grease, Beauty and the Beast and Joseph, number one tours all over the UK and has sung leads in shows all over the world from Qatar to Japan.
Despite being light entertainment to the core Paul stunned everyone by getting a serious part in the film 'Colour Me Kubrick' in which he plays the part of Hex Mortimer opposite John Malkovich
From April onwards you can catch the Contessa at Legends bar in La Cala every Tuesday, Las Casitas in Los Amigos Beach Club (El Faro) every Friday and Casbah in Sahara Sunset Benalmadena every Sunday.
Additional gigs can be found on Guapatini's facebook page www.facebook.com/guapatini/