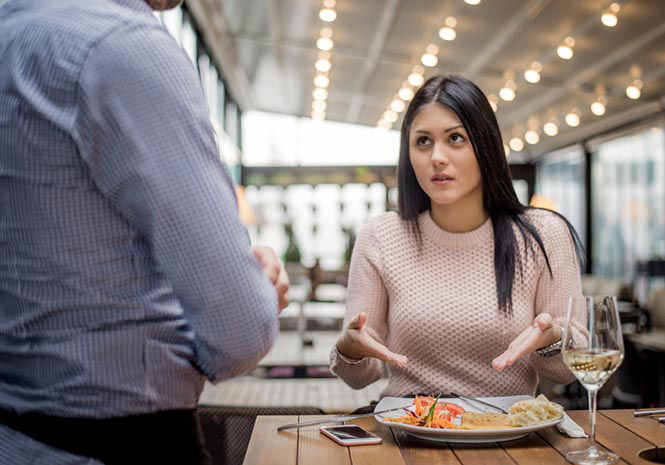 I'M writing this before Christmas but you are reading it after Christmas, so I hope you all had a good one.
I'll let you know how mine was next week because I'm going back to the UK to see my daughter. 
I'm sure it will go without a hitch. I mean, 'planes, hotels, restaurants over the Christmas period – what could possibly go wrong? Talking about restaurants they spend fortunes on opening the place, make them look nice; get decent chefs, good menus and hopefully good food. 
So why, oh why, do they all have so many wobbly tables? Admittedly some now have tables that have little screw things on each leg which can be adjusted but most don't. So we finish up with either me, the waiter or both, bending serviettes or beer mats and trying to wedge them under the offending table.  
Then there's the chairs. I was in a place the other day and all their chairs had arms and guess what, they were also loose and wobbly. It's just a basic requirement. If something isn't right fix it please.
Here's a question for you. What do you do when something's not right in a restaurant? Food wise – maybe it's not hot enough or too salty or just isn't what you expected like a tough steak. Do you just leave it or do you send it back? I always tell them the problem and see how they deal with it but I'll never just leave it. I've been with friends who say, 'it's ok' just leave it' and I tell them it's best to say something, as if you don't they are not doing anyone any favours because it depends on the restaurant's reaction as to whether you return again.
I still have a few things to do and sort out over Christmas but they will not get done.  It's not because I don't want to do them, but for some absurd reason come December 20 everything stops. Hospital appointments, lawyers, accountants are all telling me to come back the second week of January. 
It's not only here; it's the same if not worse in the UK. I've never understood it and I never will.
Well I hope you have all had a great Christmas and I will have more grumps for you in the New Year. 
By the way, if you want to follow me on Twitter, I'm @silverfox1949xx or email mikesenker@gmail.com.