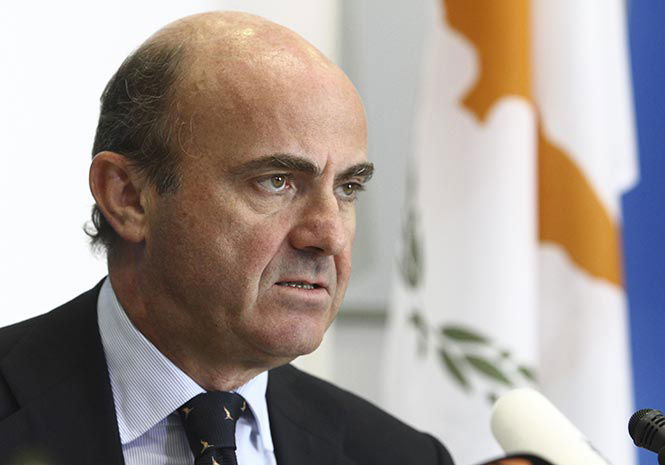 SPAIN's economy minister believes the Catalan crisis has cost the country €1 billion already.
Luis de Guindos told Spanish radio that a slowdown in the region's growth – following the illegal independence referendum – has hit the country's economy.  
"Catalonia used to have growth above that of Spain, it was one of the drivers of the Spanish economy," Mr de Guindos said, adding that the region had now become a "burden".
He blamed the previous regional government for generating "enormous uncertainty, concern and a loss of confidence".
Growth was reduced from 0.9% to 0.4% in the last quarter, he claimed.
The estimate, that the crisis has "easily" cost €1 billion and counting, is the highest yet.
According to reports, 3,100 companies have moved their headquarters out of the region as a result of the ongoing crisis.
The Spanish government dissolved the regional parliament and called snap elections after an unauthorised independence referendum prompted the government to declare independence.
Various politicians were arrested, and some – including the former president Carles Puidgemont – fled.
Last month's election failed to provide a decisive result, with separatists retaining a slim majority in parliament, but not taking over 50% of the result.
A pro-unity party – led by Ines Arrimadas – won most seats.
So far a government has not been formed.
Deposed Catalan leader Puigdemont, whose party came second in the elections, is still in self-imposed exile in Belgium.