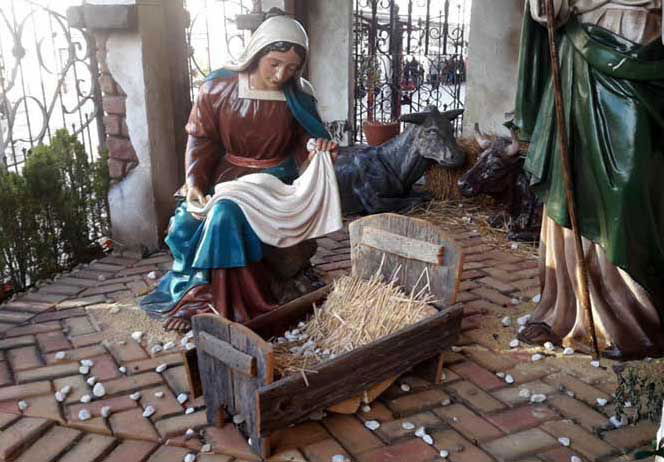 AUTHORITIES in San Fernando in southern Spain are fuming after the baby Jesus has been stolen from a nativity scene in the town for the second time in less than a week.
The original figure was stolen from the wooden manger in town's municipal nativity display on Saturday morning and the town hall put out a plea for its safe return.
It didn't materialise and so two cousins, moved by the story, donated a figure of the baby Jesus that was owned by a family member.
But the replacement figure has now been stolen too.
The discovery was made this early morning.
The town hall has deplored the act of vandalism and confirmed it will acquire a new baby Jesus but it will only be placed in the manger on Friday afternoon to avoid any more thefts that are in 'dubious bad taste'.