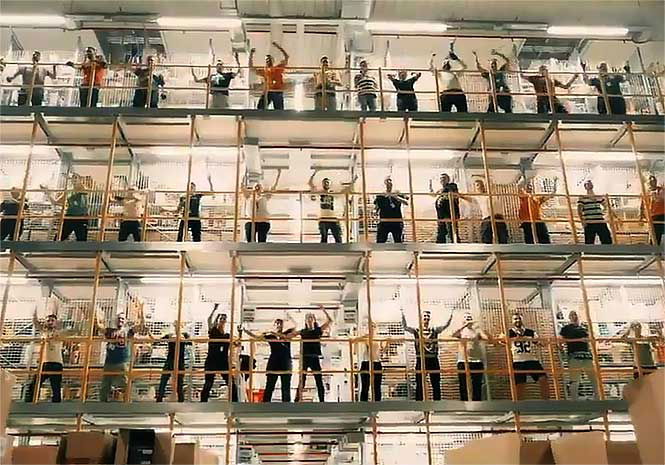 STAFF at an Amazon distribution centre in Spain have put on their dancing shoes and showed off their best moves in flash mob video that has gone viral.
The video featuring almost 700 workers at a fulfilment centre in Madrid, Spain has even caught the attention of CEO Jeff Bezos, who tweeted the video with the message, "Turns out our Amazon fulfillment center associates in Madrid can dance… And one got a big surprise at the end! Love it!"
And what was the surprise?
Well, you'll have to watch the video to the end to find out!
Turns out our Amazon fulfillment center associates in Madrid can dance… And one got a big surprise at the end! Love it! pic.twitter.com/7MufxruSXe




— Jeff Bezos (@JeffBezos) December 27, 2017