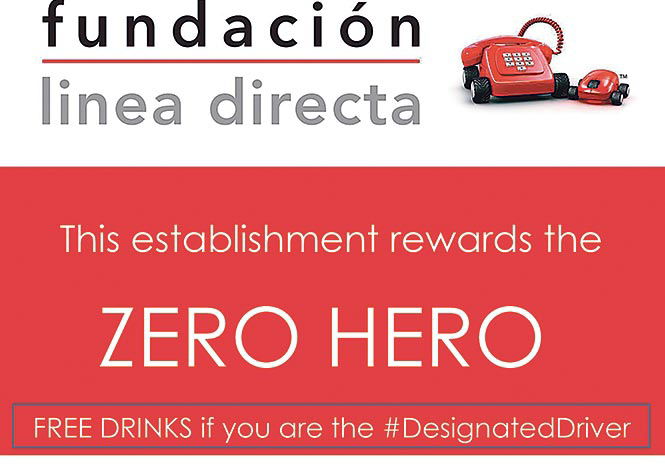 WE have held two annual United Nationalities of Marbella Now Summits so far, starting off with the first one on April 5, 2016.  
In this first event we addressed many different key issues that particularly affect the international community that has developed in Marbella over the past decades.  
How to move around the city without using a car was on the top of the list, for more reasons than one.  Even if people do not drink it was of general consensus that police traffic controls in Spain can be more than a little intimidating.  
Others realise that even one glass of wine could put you over the legal limit for driving and so tend to stay around areas where they live, missing many opportunities and events because of this.  Many businesses however rely on us driving to them, even if we're not fit to drive back home.
With this information in hand and having been personally involved in road traffic safety awareness development in Spain since 1990, I contacted Linea Directa, not for their road insurance per se, more for their Road Traffic Safety Foundation.
I was not disappointed, as a result of the feedback offered and in keeping with their motto – catering to the specific needs of the expat – the insurance company side of the group offered a four times a month FREE TAXI SERVICE to take the insured person and their car, or motorbike, back home after an evening out, at NO EXTRA CHARGE.  
They obviously realise it's far cheaper to offer this than to face the unknown horrors and costs of a traffic accident. 
Following this year's summit, another great incentive to help keep our roads and us safer is underway.  Rewarding the #ZeroHero.
Marbella is infamous for the many places to 'wine and dine,' not to mention the bars and clubs that are so enticing.  These establishments want you to spend money on drinks, but luckily they also want you to be responsible about it as return business is also key!
The idea is to reward the designated driver with free soft drinks at the participating establishments, which can be checked with disposable breathalyser tests upon leaving (supplied by Marbella NOW TV and the Linea Directa Foundation).    
In this way participating businesses have a clear conscience that they are equally promoting that we drink and party, but this has to be done responsibly.
The project is just being launched now and will continue into 2018.  We, (I), haven't had a chance to contact many companies yet, but those that have heard of this incentive whilst being part of the recordings of Marbella NOW TV are already on board.  These include The Linekers Group, La Sala Group, The Boardwalk, Alevante, Beckett's and The Playwright, to name but a few.  
 For more info email: Mi [email protected] and check our website www.marbellanowtv.com for updates on this and next year's UNMS2018.
Happy New Year!