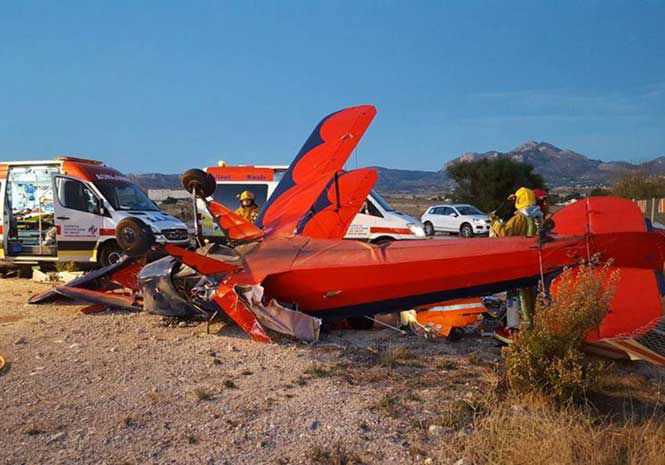 THE pilot of an ultralight aircraft was seriously injured in a collision with a helicopter at Muchamiel aerodrome on the Costa Blanca in Spain.
When the accident occurred, the Generalitat helicopter was 10 metres above the ground and coming in to land after fighting a forest fire in Culla (Castellon).
Its tail rotor clipped the ultralight for as yet unexplained reasons, which are currently under investigation.
It was behind the helicopter when the collision occurred, witnesses on the ground said afterwards.
"You could see the accident coming," one said.
The ultralight was not based at Muchamiel, aerodrome sources confirmed, and the pilot – thought to be British or American – was making a stopover there.
Neither the helicopter pilot nor its eight other occupants were hurt in the collision although the seriously injured ultralight pilot was unconscious when medical staff went to his aid, the Generalitat's emergency services confirmed.
He regained consciousness after paramedics carried out CPR before he was transferred by ambulance to Alicante General Hospital.