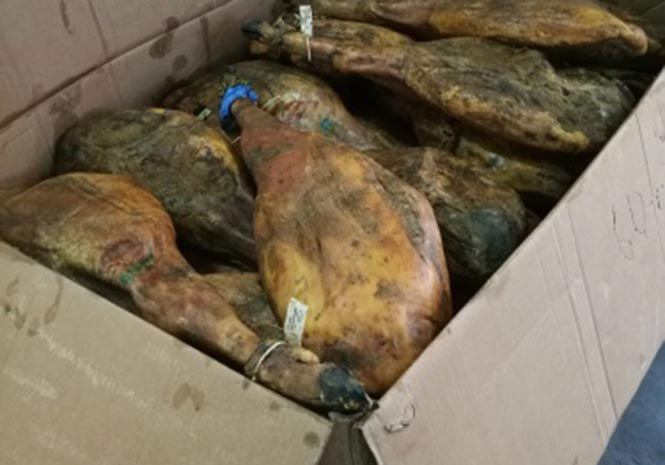 NATIONAL Police have recovered more than 900 pieces of stolen cheese, sausages and Iberian ham, alongside more than €25,000 from a warehouse in Madrid.
In the warehouse in Humanes, officers found cheese, loins, sausages and Iberian hams allegedly robbed from a company in Griñon earlier in December, who at the time reported that they had more than €350,000 worth of goods stolen.
As well as the food, €25,395 in cash was also recovered alongside products reportedly linked to further thefts from companies in Zamora and Toledo.
Three people have currently been arrested after the seizure, believed to be one Spaniard and two from the Dominican Republic.
Pretendían hacer el agosto en diciembre… Recuperadas 900 piezas de quesos y embutidos ibéricos que habían sido robados en #Madrid, #Toledo y #Zamora.https://t.co/Rt1d3dGFhM pic.twitter.com/baP46OjoPv

— Policía Nacional (@policia) December 29, 2017