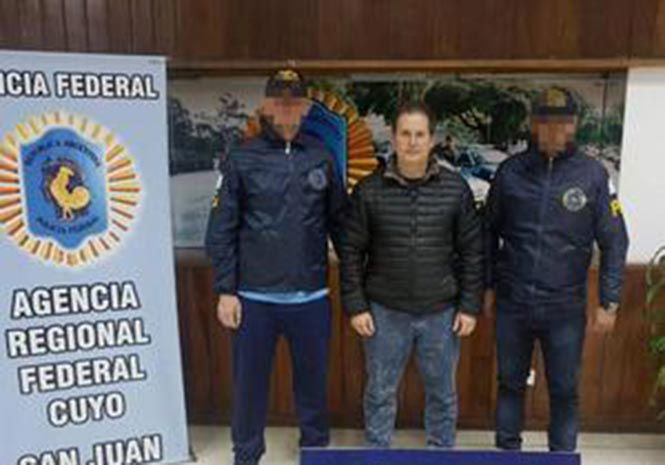 CARLOS FERNANDEZ – the wanted ex-Marbella councillor who fled to Argentina a decade ago – has spoken out for the first time about why he went into hiding.
Speaking to a journalist in the South American country, Fernandez maintained his innocence and blamed a lack of legal guarantees for fleeing Spain in 2006.
Spain have made numerous attempts to extradite him to face charges of embezzlement of public funds since he was found by Argentine authorities in September. He was released on bail last week.
Speaking about his corruption charges outside of a prison where he was being held, he reportedly told an Argentine journalist: "I saw that the prison was waiting for me and I decided to leave.
 "The best thing was to go out, be the time I had to be outside and then give the relevant explanations."
He also described his sadness at leaving his home country: "I left affections, friends, a job, everything."
Fernandez has to appear in court every 15 days and needs permission to leave the San Juan province where he is staying, before a final decision is made on his future. He also had to pay €14,000 to make bail.
He is reportedly appealing a decision to allow his extradition to Spain, though any decision could yet take months.
When he left Argentine custody he blamed the Spanish authorities for his decision to leave.
"They did not listen to the allegations we wanted to expose; I really wanted to talk to the judge and it was impossible, and in that situation, I saw that the prison was waiting for me and I decided to leave, " he said.
"The only possibility I had to get out of politics was through judicial decisions."