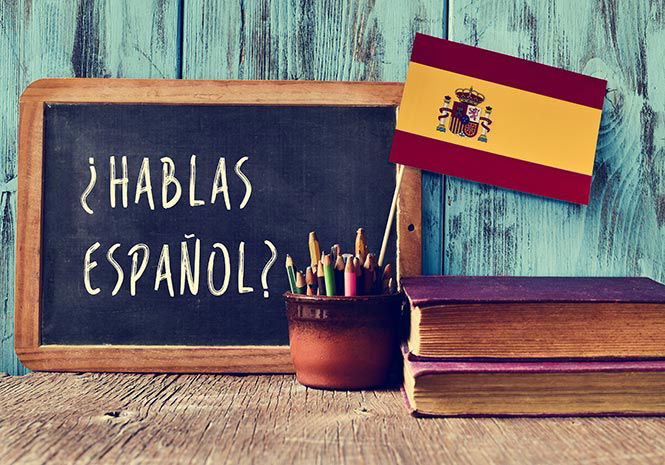 APPROXIMATELY one in five Brits plan to make learning another Language their New Year's resolution, with Spanish by far the most popular, according to a recent poll commissioned by the British Council.
The survey asked 2,000 UK adults on their intentions for the New Year, with 21 per cent of respondents stating that they are planning to make learning a language a goal for 2018.
Spanish was the overwhelming favourite among those surveyed with 21 per cent, ahead of French (10 per cent), Italian (seven per cent), German (five per cent), and Japanese (three per cent).
It also found that 58 per cent of those questioned believe that learning another language is a worthwhile resolution, while nearly two thirds (64 per cent) said that they have always wanted to speak another language fluently.
Vicky Gough, Schools Adviser at the British Council, believes there are a number of reasons as to why Spanish is so popular among Britons.
She told the Euro Weekly News: "I think there are various reasons that Spanish is a popular language for Britons.
"One of the main ones being that it is considered slightly easier to learn than other languages so perhaps seems less daunting when people are thinking about the challenge of taking on a new tongue.
"Spain is also a major holiday destination for Brits so it's definitely a language that people find relevant and accessible and one that they will actually use in the future which is very motivating.
"Finally, Spanish has become a huge part of popular culture in recent years – particularly when you look at say football or music – so that has probably helped in terms of its growing popularity too.
"And I have to say that Spanish is a great choice of language for Britons to learn as recent British Council research has found that it will be the most important language for the UK's future prosperity post-Brexit."
The survey follows a report released by the British council earlier this year, noting that Spanish is the most important language for UK speakers following Brexit.
The report, titled Languages of the Future, notes that Spain remains the most important language to the UK in the future ahead of Mandarin, French, Arabic and German.