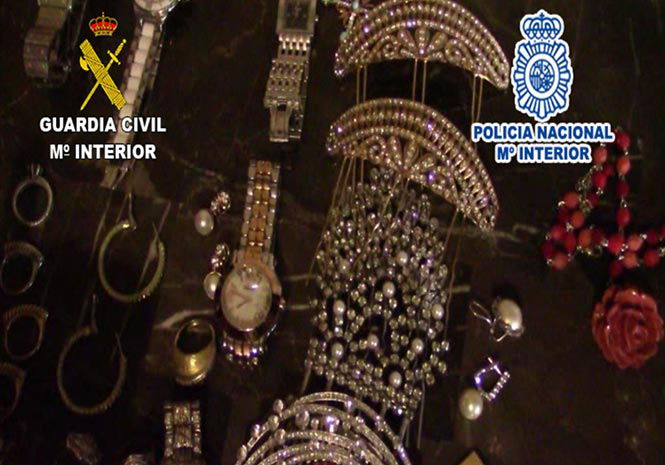 A FAMILY gang which has allegedly been wholesaling drugs throughout Malaga Province has been dismantled with assets in excess of €5 million seized.
Working together, officers of the Guardia Civil and National Police discovered that a family group consisting of seven brothers and an aunt together with another woman had been operating for several years without being suspected.
Due to the closeness of the family network, little information was leaked but the officers managed to piece together the modus operandi of the group discovering that the two women were effectively the leaders.
The aunt aged 48 lived in the village of Pizarra north of Malaga City and placed the order whilst the other woman, a 51-year-old resident in Torremolinos made all of the arrangements to obtain and distribute the various drugs accompanied by her husband.
The older of the two received the order for the drugs and obtained them from a source in Mijas, then buried them in a sealed container at a secret rendezvous to be dug up by the other woman.
This was a daily operation carried out for years and ensured that there were never very large amounts of the drugs kept on hand in case they were ever visited by the police.
After raiding 10 properties in Alhaurin de la Torre, Fuengirola, Mijas, Pizarra, and Torremolinos, officers seized 110 grams of cocaine, 32 grams of heroin, €26,000 euros in cash and six motor vehicles.
In addition, it was discovered that the leaders had amassed a fortune of €5 million in property and other assets, 26 race horses a luxury villa and a number of shops in Torremolinos which all declared annual profits of less than €10,000.
All of these items have been seized as part of the investigation.