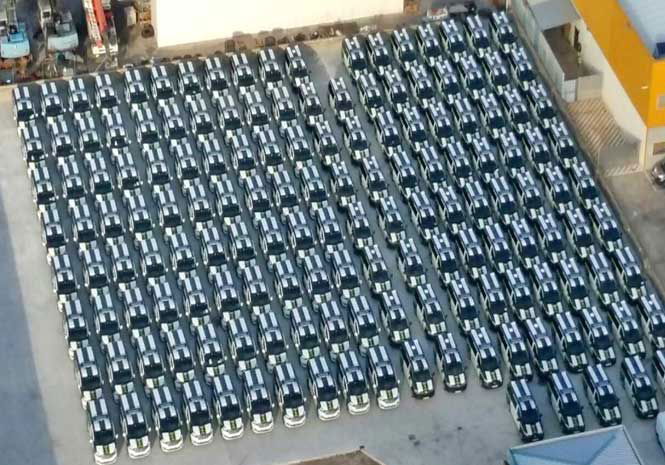 SPAIN'S Guardia Civil traffic police division has taken delivery of 156 vans equipped for the roadside testing of drugs and alcohol in drivers.
The €6.7milliion investment has been rolled out 'for the safety of all' and to catch 'reckless' drivers.
The force has also recently taken delivery of 300 new motorcycles equipped with portable alcohol and drug testing kits.
Spain's drink driving laws are stricter than the UK.
In Spain the legal limit is 0.5mg of alcohol per ml of blood. In England, Wales and Northern Ireland the  limit is 0.8 mg  and in Scotland it is 0.5 mg
Spanish law dictates that newly qualified drivers have to adhere to even lower levels.
Entregamos a la Agrupación de Tráfico de la @guardiacivil 156 nuevas Furgonetas para controles de alcohol y drogas. Una inversión de 6.7 millones de la @DGTes para la seguridad de todos y para preocupación de conductores insensatos. pic.twitter.com/3ARpdOZUxM

— Gregorio Serrano (@Gserrano_DGT) December 19, 2017
La Agrupación de Tráfico de @guardiacivil ya dispone de 300 nuevas motocicletas, 156 Furgonetas, 746 etilometros y 500 lectores de drogas. Tolerancia 0 con el alcohol y las drogas es nuestro objetivo. Una inversión de más de 15 millones de la @DGTes. pic.twitter.com/dindXM4xJj




— Gregorio Serrano (@Gserrano_DGT) December 20, 2017