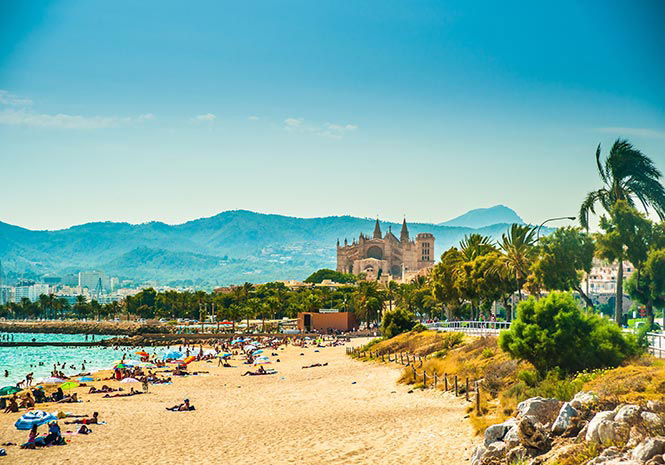 A BRITISH mother has criticised holiday company Thomas Cook after her daughter allegedly caught Lyme disease while the pair were on holiday in Mallorca.
Gemma Moran was on holiday with eight-year-old daughter Clio in August when she claims her daughter caught the life-long disease from a tick bite in their apartment.
Both Spanish and British doctors reportedly confirmed that Clio had the disease due to her large tick marks.
Ms Moran told English media: "This holiday was suppose to be a respite break for the family – but it turned out to be a holiday from hell.
"Clio was really poorly while we were there – she had a high temperature, felt really sick, had flu-like symptoms and she wasn't sleeping either.
"She was treated in Spain for tick bites and an ear infection – which the doctor said was from the hotel pool.
"We didn't know if we could fly home because of how poorly Clio was."
However Ms Moran, from North Yorkshire, was left furious with the reaction of the travel company after reportedly sending them evidence of the state of their apartment on the Spanish island.
The company reportedly offered £500 cash back as a goodwill gesture to Ms Moran.
She continued: "I complained to the Thomas Cook Selby branch as soon as we got home, and they agreed that it was absolutely disgusting, for the amount of money that we paid.
'Following that I rung the head office and I've been backwards and forwards, and have been told I have no evidence.
'It doesn't matter if I've been to a doctor in Spain, doesn't matter that I've got a doctor's letter from over here, doesn't matter that I've got photographs of the bed, or the state of the rooms.'
A spokesperson for Thomas Cook told English media: 'We are always concerned to hear reports of illness, especially when they involve a child.
'While it's not clear that it came from the hotel and we haven't had any similar cases reported as you would expect with an illness of this sort, we have offered Ms Moran a goodwill gesture which she has accepted.'