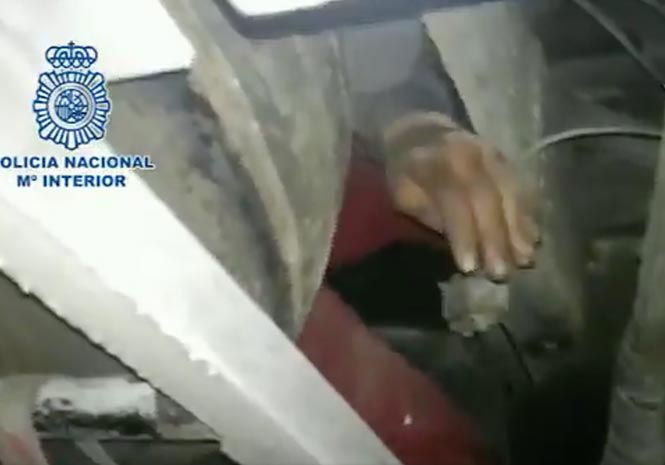 A MOROCCAN child has been found trying to get into Spain travelling in the underside of a bus.
The boy had squeezed into a compartment beneath the vehicle and travelled all the way from Tangier, Morocco, but was found in Tarifa by National Police.
According to reports, the youngster received care from the Red Cross before being transferred to Protection Services in Algeciras. 
His hiding place was within a tight compartment on the underside of the vehicle and it took over a minute for him to make his way out.  
⚠ Localizado un menor oculto en los bajos de un autobús, en una zona de difícil acceso entre los ejes, procedente de Tánger.https://t.co/QshFwMO6VV pic.twitter.com/Po9z42Y5U9

— Policía Nacional (@policia) December 27, 2017