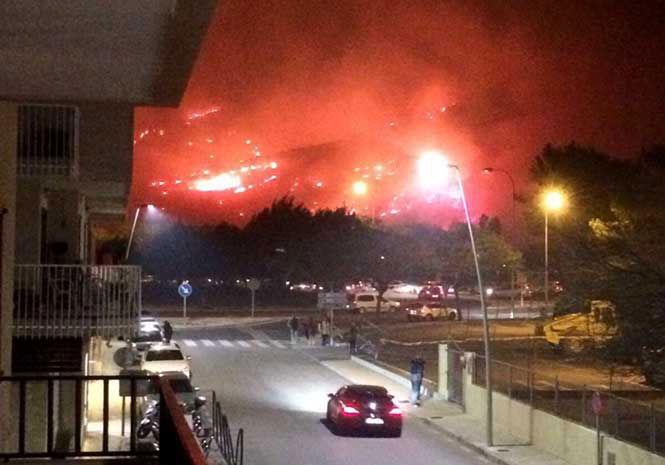 FIREFIGHTERS have a brought a massive wildfire, that has destroyed more than 75 hectares, under control on the island of Mallorca – but it is still described as 'active'.
The fire was originally classified as a Level One – risk to property – blaze in the area of Coll de Síller near Puerto Pollensa.
Around 60 people were evacuated from their homes to the proximity of the forest fire that was being fanned by strong winds from Storm Bruno.
This morning (Thursday) the threat to property level has been reduced to zero.
.@ibanat_IB y Bomberos de Mallorca luchan contra el viento y el fuego en Pollença @mallorcadiario https://t.co/gc2s2GOZx6 pic.twitter.com/IsEnmlhKUi

— InfoEmergencias (@InfoEmerg) December 27, 2017