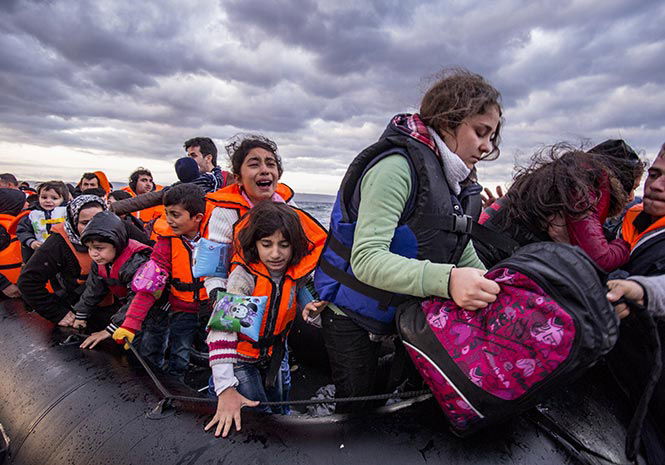 THE UNITED NATIONS (UN) have expressed concern about the way child migrants are being treated upon arrival in Spain – but clarified that the organisation has not made specific claims about the children in the Archidona prison.
Three children were reportedly returned to the Archidona prison – a facility not scheduled to be opened until early 2018, which has held around 500 migrants since mid November – last week.
Spanish media reports had suggested that the UN had spoken out against their return to the prison.
But Maria Jesus Vega, a spokesperson for the United Nations Human Right Council (UNHRC) in Spain, told Euro Weekly News that they had not made "specific statements" about the children in the Archidona prison.
"Nevertheless, we are concerned in general terms about the lack of proper identification of unaccompanied and separated minors (UCSM) in Spain, particularly for those who (arrive) by sea", she added.
"Sometimes they are not identified as UCSM and are sent to internment centers (CIES), where they should not be placed with adults in detention."
Between 464 and 570 mainly Algerian migrants have been imprisoned in the facility for over a month. The government reportedly promised to try to hold them for no longer than 60 days but has faced accusations of police brutality and illegal action.
Nine children are alleged to have been taken into the care of Andalucian authorities since the migrants' detention began. Other members of their party have been deported back to Algeria according to activists.
Ms Vega continued: "It is true that sometimes UCSM do not declared themselves as minors upon arrival or only mention it once they are in a CIE, but is also true that the methodology used for the age assessment is quite unreliable and, generally, the psychological maturity exams or the margins of error inherent to such techniques and recommended by UNHCR are not applied."
A recent report revealed that Spain is now the European country facing the highest number of migrants arrivals. Between January and the end of November this year, nearly 26,000 arrived in the country by land and sea.