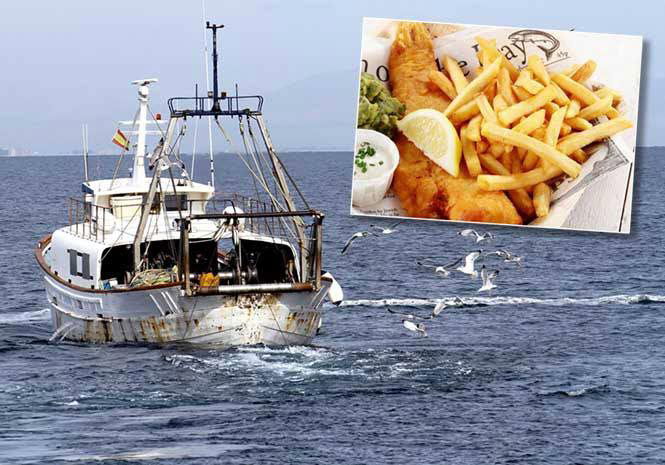 BRITISH expatriates have reacted with outrage to the news that Spain is banning fish and chips.
The humble British favourite has been given the hook by Spanish authorities amid fears that the country's cod stocks are being irreversibly damaged by hungry diners.
The waters are murkier about the reason behind the ban on chips.
Nicola Pescado, a fish and chips fanatic from Scotland, said: "This is absolute pollocks! Just because we are depleting the oceans' stock of fish at a truly alarming rate does not mean we shouldn't be able to cover them in batter, deep fry them and eat them every evening with a massive portion of chips.
"This sick new law will rob our dinners of their sole. We won't be prawns in the government's silly environmental games."
"What a load of codswallop," added Nicola's sturgeon.
But some locals have shown support for the ban, and found a worrying chip on their shoulder about the British diet.
Maria Fullofit, a local fisherwoman, said: "Brits are coming over here, stealing our fish, taking our cods and spoiling our Patatas Bravas. If they must ruin everything with salt, vinegar and tomato ketchup, we have our own – Spanish – battered fish products they can stuff themselves with.
"Why don't you mullet over?", she sneered.
At a raucous press conference full of snappers, Jose Noway, of the Fishy Spanish Federation, added: "This is the only way to stop codmageddon!"
Hungry? Well you'll have to leave Spain ©Beamish Museum/Flickr creative commons
Pinocchio Garcia, from the Spanish ministry for agriculture and fishing, explained: "The new legislation includes a special punishment for British people caught eating either battered fish, chips or – heaven forbid – mushy peas: they will be instantly deported to Blackpool.
"We must shout the message loud and clear that it is simply not acceptable to eat greasy cod and soggy chips when you can dine on homemade paella or fresh, local prawns smothered in garlic butter."
Gullible? Outrage is rumoured to have spread to other species. © Alanak/Flickr creative commons
If this all smells a bit fishy, that's because today (Thursday 28 December) is El Dia de los Santos Inocentes (The Day of the Holy Innocents) – Spain's take on April Fools Day.