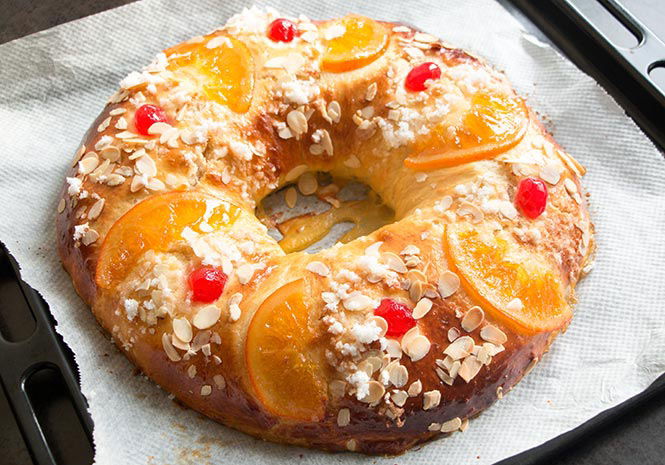 OVER 1,000 lucky festive shoppers are set for a golden reward, after a supermarket group decided to hide gold worth thousands of euros in Spanish cakes.
Three one ounce golden pieces – worth around €1,100 each – and 1,000 one gram pieces have been placed in Roscon de Reyes, the traditional Three Kings' Day cake.
The surprise treats can be found in Supercor, Supercor Express, Hipercor and El Corte Ingles supermarkets throughout.
The El Corte Ingles group worked in collaboration with the precious metal company Degussa to undertake the initiative.
With 600,000 cakes reportedly being produced by the supermarket for Spain's traditional January 6 festival, buyers have a roughly one in 600 chance of striking gold.
Around 25 varieties and sizes of cake are being produced by the company this year. They include crispy hazelnut and apricot and a tiramisu themed cake.