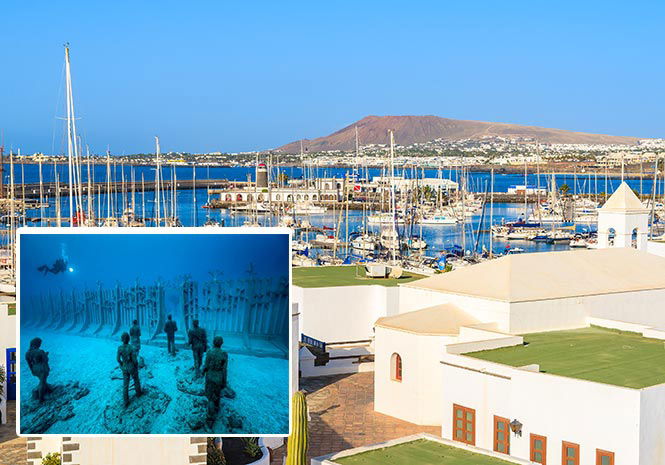 A BRITISH expatriate has died while diving in Lanzarote.
The 61-year-old, who lived in Tías on the island and is currently identified only by the initials LG, suffered a suspected heart attack during a visit to the Underwater Atlantic Museum off Playa Blanca in Yaiza.
He was diving with members of a club based at the nearby Rubicon Marina including his teenage grandson.
According to paramedics, he began to feel unwell and swam to the surface where he was picked up by the museum's rescue and surveillance boat.
The crew called an ambulance and tried to give him oxygen due to his weak breathing, but he entered cardiac arrest during the short journey to shore, where paramedics were unable to revive him.
A post mortem examination will reveal the precise cause of death, with initial reports suggesting the victim had previously been treated for cardiovascular issues.
It is the third time that a British diver has died in the Canary Islands this year.
In September, 54-year-old ex-paratrooper John Walker from County Durham died at the same spot after suffering breathing difficulties while descending to the museum, which lies 12 metres underwater.
And just a week later 44-year old police officer Justine Barringer from Kent was killed by a suspected heart attack off Veneguera Beach in Gran Canaria.
The Underwater Atlantic Museum opened in January this year and was designed by British artist Jason deCaires Taylor.
Covering 2,500 square metres, it has an environmental theme and has been created as a refuge for marine life as well as a tourist attraction.
More than 30 dive companies currently run trips to the site in Las Coloradas Bay.