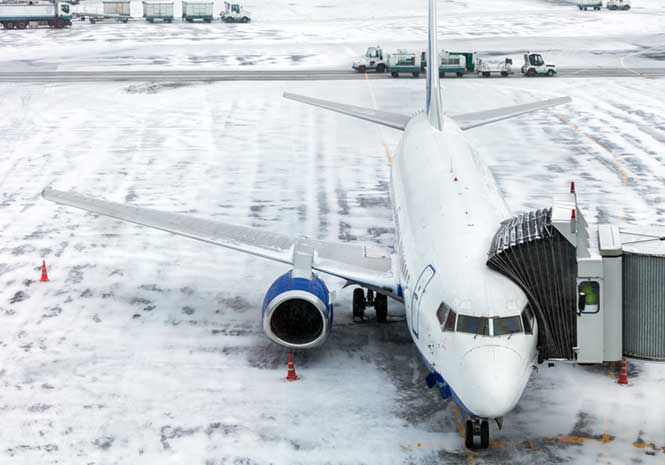 AIRPORTS in the UK have warned passengers to check the status of their flights, as well as the state of the roads after snow blanketed many parts of the country.
Birmingham, London Luton and London Stansted airports have all issued travel warnings to passengers.
London Luton airport posted on their website, "Sleet and snow is forecast until 14.00. Passengers are advised to monitor traffic and travel updates before setting off for the airport and to regularly check with your airline for the status of your flight."
"We will continue to update the website if there are any significant changes to conditions at the airport."
London Stansted airport, posted a message on Twitter, "Due to expected snowfall and adverse weather conditions, we advice passengers to keep up to date with traffic and transport updates and plan their journey to and from the airport accordingly.
"Please check with your airline for the latest flight status and allow extra time for your travel."UK Snow: Weaher warning is
In the Midlands, Birmingham Airport advised passengers on Twitter to "leave more time" for their journeys.
"If you're flying from #bhx please leave more time for your journey in case of snow and check for flight updates with your airline and on our website."
There are currently no reports of cancelled flights but some flights are delayed at arrivals and departures.
The Met Office has issued a yellow warning for rain and snow in a number of areas across the country, including London and the South East and the Midlands.