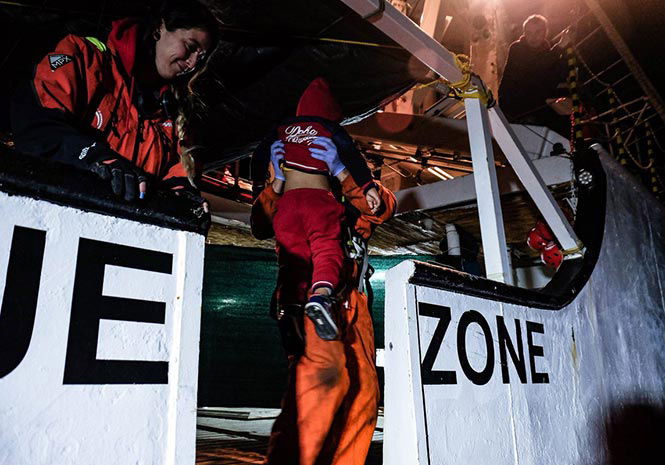 FIFTY-FOUR migrants were brought to Malaga on Christmas Day, after being rescued from the Mediterranean Sea, according to Spanish journalists.
The group, dressed in blankets and lifeguards and rescued by the Maritime Service, were pictured arriving in Malaga on Christmas Day.
Their nationality is unknown and their health has not been confirmed, though they appear to be unharmed in the images.
Christmas raft: A rescue team comes to the migrants' aid ©Antonio Pampliega/Twitter
Meanwhile, the United Nations Human Rights Council (UNHRC) have published their latest monthly update on migrant arrivals into Europe, which says Spain has recorded the highest number of arrivals, at nearly 26,000. 
La #Navidad en #Andalucía… 54 vidas llegan al Puerto de #Málaga tras sortear las fronteras europeas. Ya duermen en los calabozos #FelizNavidad pic.twitter.com/vPvxNL6WoN

— Sergio Rodrigo (@SRodrigoruiz) December 26, 2017