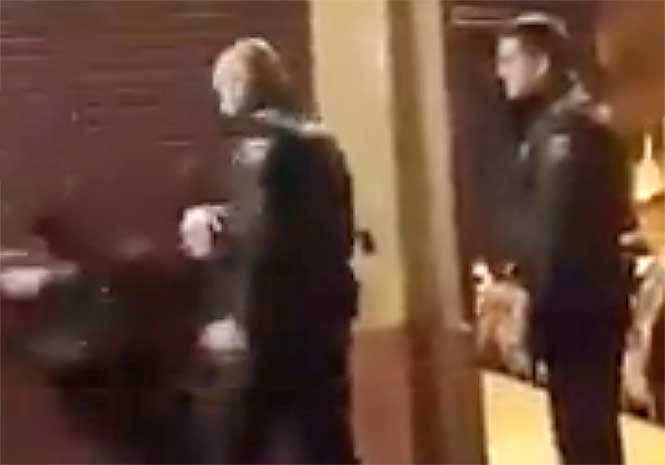 AN officer from Spain's National Police has been identified after being filmed striking a woman to the ground during a street argument.
A six-second video circulating on social media shows the officer slapping the woman to the face before she falls the ground.
A second officer stands alongside watching impassively and not intervening.
The incident happened on the corner of Calle San Juan de la Peña and Padre Viñas in Orriols, a district in the north of the city of Valencia.
Both officers now face disciplinary action after police chiefs identified the two cops from the grainy video.