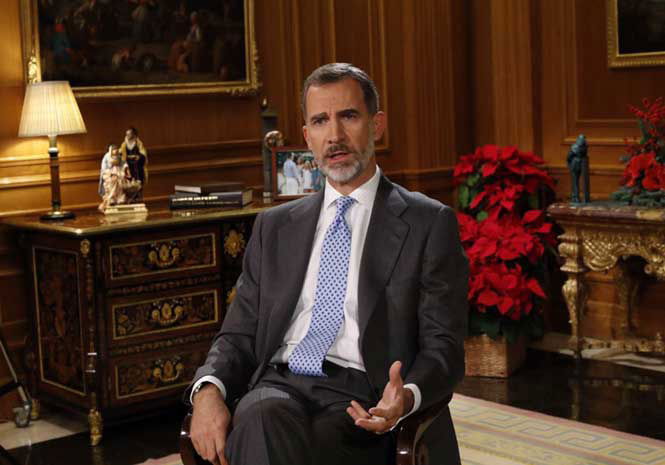 SPAIN'S King Felipe VI used his traditional Christmas Eve televised address to call on Cataluña's newly elected parliament to act responsibly and renounce further moves toward secession from Spain.
"The way forward cannot once again lead to confrontation or exclusion that, as we now know, only generates discord, uncertainty and discouragement.
"2017 for Spain has been, without a doubt, a difficult year for our commonwealth, a year marked, above all, by the situation in Cataluña.
"Catalan citizens voted to elect their representatives in the parliament who must now confront the problems that affect all Catalans, respecting plurality and thinking responsibly for the good of all."
"Spain is now a mature democracy, where any citizen can think, defend and contrast, freely and democratically, their views and their ideas; but not to impose the own ideas against the rights of others."
te>