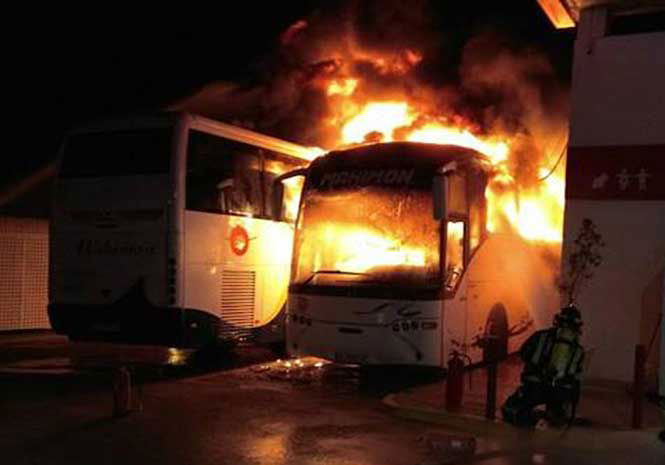 A HOMELESS man has been seriously injured after a fire swept through a coach he was sleeping rough in.
The bus was totally gutted in the blaze in Lorca (Murcia) in southern Spain.
Firefighters rescued the man and extinguished the flames that had spread to an adjoining bus.
The man was rushed to the Rafael Méndez hospital, where he is in a serious condition.