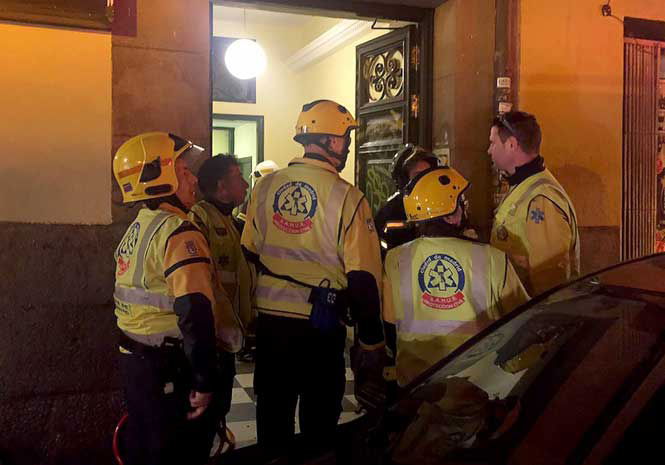 FOUR members of the same family have been injured after a lift plunged four floors in an apartment block in Spain.
The accident happened at the Travesía de Conde Duque building in the Centro district of Madrid.
Firemen rescued the injured, a married couple in their 70s and their two daughters, aged 25 and 30, from the lift.
The woman is in a serious condition in the Hospital Doce de Octubre, while the condition of the man and the two daughters is described as 'moderate' with injuries including fractured legs.
The National Police is investigating the accident.
Imágenes de la intervención de @BomberosMad y @SAMUR_PC en Travesía Conde Duque https://t.co/d9fmS8WeIo




— Emergencias Madrid (@EmergenciasMad) December 24, 2017
#Accidente en ascensor en Travesía Conde Duque. Por causas que @policia investiga se ha descolgado el ascensor del bloque. @BomberosMad rescata a 4 miembros de una familia. @SAMUR_PC atiende a los 4 heridos, uno de ellos grave, y los traslada a diferentes hospitales de Madrid pic.twitter.com/wGR4AaBJEa




— Emergencias Madrid (@EmergenciasMad) December 24, 2017