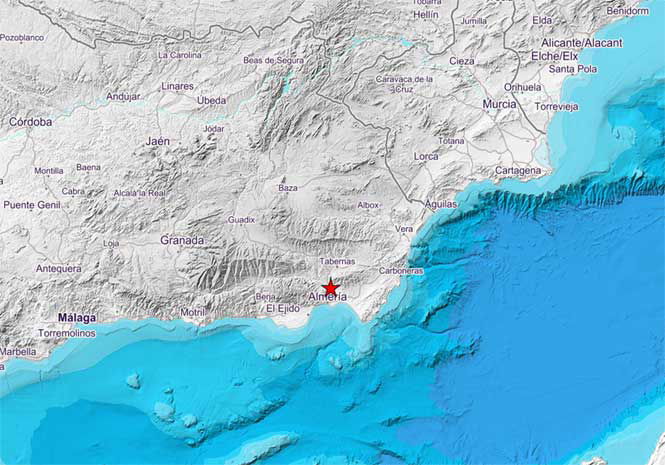 AN earthquake with of magnitude 3.6 on the Richter scale was registered in Andalucia in southern Spain at 9.27pm last night (Saturday).
Spain's National Geographic Institute has confirmed the 'significant' 11- kilometre deep earthquake was centred south-east of Pechina, a short distance from the city of Almeria.
An earlier tweet had referred to the quake being south-east of Rioja with a magnitude of 3.7 and a depth of 7km.
Two days ago an earthquake with a magnitude of 3.4 was registered in the Mediterranean sea off Carboneras.
#terremoto 23/12/2017 21:27:40UTC SE RIOJA.AL mag=3.7 prof=7km cálculo provisional https://t.co/bwOU3QkuJb

— IGN-CNIG (@IGNSpain) December 23, 2017