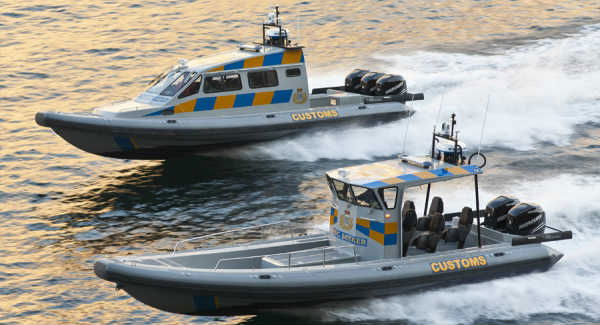 AFTER receiving a request for assistance from the Spanish Salvamento Maritimo as a Spanish recreational vessel was in trouble, the Gibraltar Port Authority (GPA) jumped into action.
Following established protocols, the GPA immediately alerted the Royal Gibraltar Police, Gibraltar Defence Police and Customs requesting that they work in association with Salvamento Maritimo air and sea rescue units to try to discover the whereabouts of the vessel.
In short time, the vessel was found although no-one was on board but the Customs vessel Searcher continued to sweep the area and in the dark discovered two individuals drifting in the sea.
They were swiftly recovered and returned to shore where they were believed to be suffering from hypothermia which resulted in the Gibraltar Health Authority sending out an ambulance to take them to St Bernard's Hospital for treatment.
The Spanish pair soon recovered and having been discharged, returned to their families.