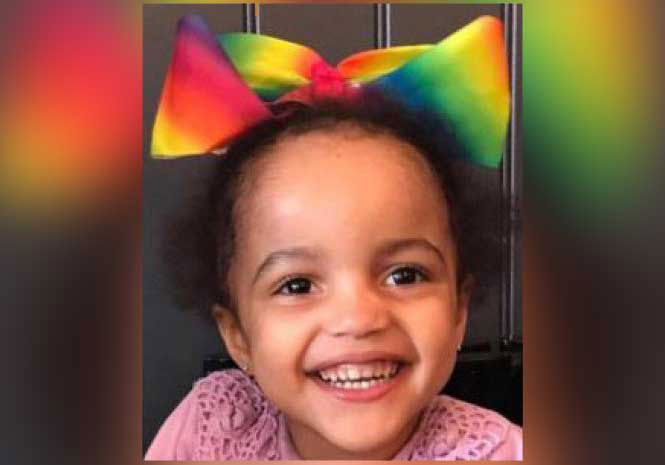 A HIGH COURT judge in the UK says he is "very concerned indeed" about a four-year-old girl missing with her mother who he believes might be on Spain's Costa Blanca.
Mr Justice Hayden has appealed for help from Britons living or spending the Christmas holiday in Spain to locate them.
He says there is evidence to suggest that Elliana Shand and 26-year-old Jessica Richards are now in Alicante on the Costa Blanca.
He has authorised the release of photographs of the little girl and has urged expats or tourists to raise the alarm if they think they have any information.
You can call or text 116 000 from the UK or +44 208 392 4545 if calling from outside the UK. Or you can email [email protected]
Last night, speaking exclusively to the Euro Weekly News, Elliana's grandfather, estate agent Sean Doyle, 51, whose son Craig is Elliana's father made an appeal to our readers and Facebook followers.
"Please help us find her for Christmas. We believe she's in and around Alicante."
"We just want them both found safe and sound."
"We do miss our granddaughter and we want her mum Jessica to get the help she needs. They have been gone seven months and we just want them both in a safe environment."
"Please contact Missing People if you have any information that you think might help."
Four-year-old Elliana has been at the centre of private family court litigation after her mother disappeared from their London home during the summer after social services staff at Barking and Dagenham Council raised concern about the youngster's welfare.
Mr Justice Hayden is overseeing Elliana's case at hearings in the Family Division of the High Court in London.
"I am very concerned indeed about Elliana and her mother. I would urge anyone living in Alicante or visiting the area for Christmas to keep their eyes open.
"Please study their photographs and think very carefully whether you have seen them.
"You might have seen Jessica in a shop, they might have seen Elliana out playing, they might have seen them on the beach or in a fast-food restaurant."
He added: "It is imperative that they are found so that we can be sure they are safe."