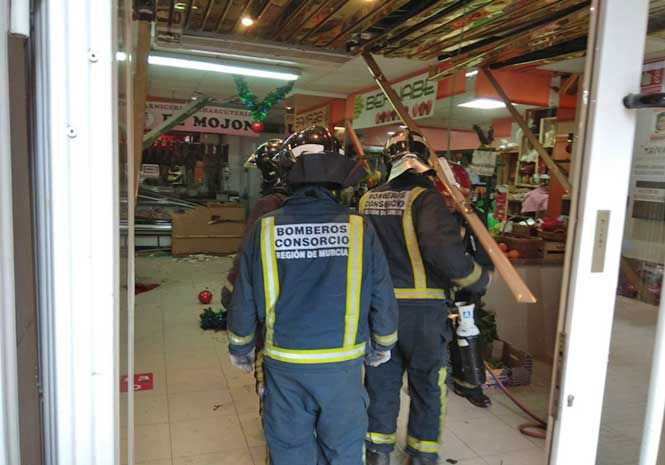 FOUR people have been injured after a gas cylinder exploded at an indoor market in Lorca in the province of Murcia in south-east Spain.
Fire-fighters and ambulances rushed to the scene to find three people with minor injuries and one suffering from shock.
One of the injured was transferred to the Rafael Méndez Hospital.
Authorities are investigating the cause of the explosion.
Pendientes explosión en #Lorca https://t.co/d8UZ2RFEX0

— InfoEmergencias (@InfoEmerg) December 23, 2017



⚠️ATENCIÓN⚠️ Explosión en Plaza de Abastos en Alameda de Cervantes. Hay heridos. Servicios de Emergencia trabajando en el Lugar. Permita el paso de Vehículos de Emergencia y facilite su trabajo sin acercarse al lugar. GRACIAS. pic.twitter.com/ZBtOgBaokj

— Emergencias-P. Civil (@112Lorca) December 23, 2017