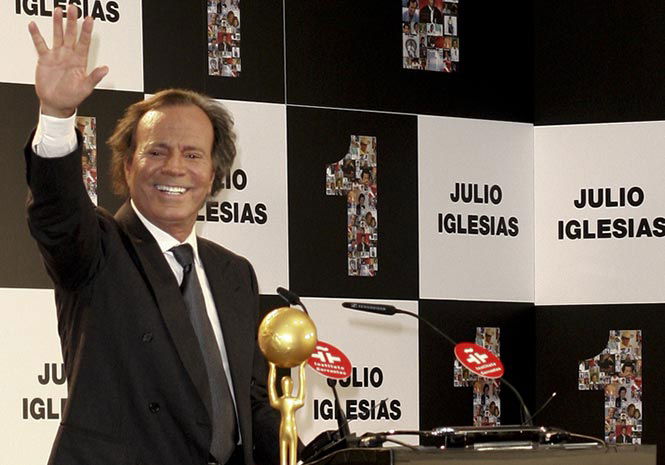 A MAN claiming to be the son of singer Julio Iglesias has given DNA test results to a court, according to Spanish media.
The hearing will occur in in Valencia next September after Javier Sanchez Santos, 41, yesterday told the court he could prove the 74-year-old performer was his son.
The man's mother, Portuguese ballerina Maria Edite, presented a paternity suit in 1992, but it was dismissed on procedural grounds.
She claims to have had a brief affair with Iglesias – a grammy award-winning Latin singer – in 1975, when he was married to Isabel Preysler.
Sanchez reportedly claims the tests show a 99 percent probability that Iglesias is his father.
The tests were reportedly based on DNA samples found in tissues and cigarette butts used by Iglesias. They were collected by a private detective in Miami, according to Sanchez's lawyer.
Iglesias' legal representatives have reportedly turned down requests to settle the dispute in private.
"I hope justice is done. In a certain way I felt a big relief because, no matter what happens, there is proof that says I am Julio Iglesias's son," Sanchez told Spanish media.
Iglesias has long attracted headlines about his love life and has sold over 300 million albums over a career spanning decades.