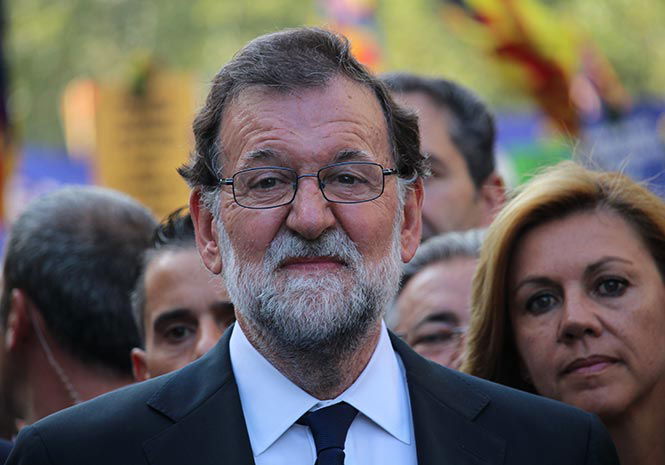 THE deposed Catalan President Carles Puigdemont has offered to discuss the region's crisis with Spanish Prime Minister Mariano Rajoy – but not in Spain.
But Rajoy has rejected the request, saying that whoever becomes the new president would have to take up their position in Cataluña.
Puigdemont is in a self-imposed exile in Belgium and faces arrest if he returns to Spain.
But with pro-independence parties taking a surprise majority in yesterday's (Thursday's) elections, and Puigdemont the leader of the party with the most seats, he could become president of a new regional government.
Puigdemont told reporters in Belgium earlier today that any meeting would have to take place outside of Spain "for obvious reasons".
Rajoy later responded that Ines Arrimadas had won the election and avoided naming Puigdemont.
In a sign that rhetoric is becoming more personal, Puigdemont said: "This is a result which no one can dispute. Rajoy has lost the mandate he sought.
"The republic of Cataluña has won… the Spanish state was defeated. Rajoy and his allies lost. The legitimate government must return and the prisoners must be released."
But Rajoy later appeared to adopt a more diplomatic tone at a press conference in Madrid.
"The divisions are huge. It will take time to mend them and that should be the priority for all political actors, reconciliation within the remit of the law," he said.
He stressed that parties must work within the Spanish constitution, which does not allow regions to leave Spain.
Rajoy also claimed his government had not "been punished" for their response to the declaration of independence.
His party lost eight seats and finished in last place.
However, Arrimadas' pro-Spanish party took most seats in the election and pro-independence parties only won 47% of the popular vote.