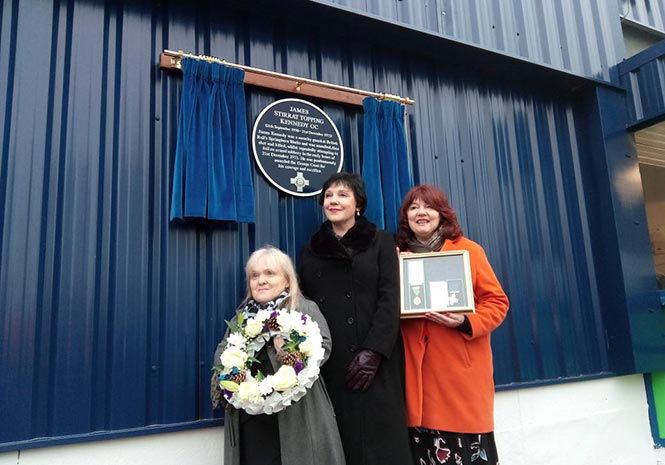 FORTY-FOUR years after father-of-three, railway worker James Kennedy was murdered in Glasgow he has been honoured with a memorial plaque at the scene of the former engineering works where he worked. 
He was first beaten by a gang of robbers who escaped with just £9,000 and then shot by Sydney Draper.
Convicted murder Sydney Draper was believed to have moved to Spain and last year his daughter appealed to find him.
Glasgow Lord Provost Eva Bolander, who unveiled the plaque, said: "It's a privilege to honour the bravery of James Kennedy almost half a century since he tragically lost his life. It's important his story of heroism is heard and remembered for posterity."
James Kennedy was posthumously awarded the Glasgow Corporation Bravery Medal in 1974 and the Queen presented his widow and children with the George Cross in 1975.
Last year the daughter of Draper contacted  the Euro Weekly News through a friend asking if the newspaper could try to find out whether he was in Spain.
She was seriously ill in hospital and as she believed that after three escapes from prison, including one by helicopter he had ended up in hiding near Estepona and wanted to try to contact him.
The Euro Weekly News was approached by a man claiming to be Draper's son who wanted to be put in touch with his half-sister and after establishing that there was a relationship between the two and another sibling he confirmed that Sydney Draper had died 'somewhere overseas about three years ago.'